HIGH SCHOOL
EXPLORE IoT KIT
Create, collaborate, impact: teach students how to use IoT technologies and design thinking to solve real-world challenges.
Explore the connected world
With the Arduino Explore IoT Kit, advanced high school and college students can now create their own connected devices quickly and easily. Students will learn to harness the power of the Arduino IoT Cloud to gather data, understand how devices communicate with each other, and which tools to use to facilitate communication. They'll also learn about data management, analysis, and computational thinking.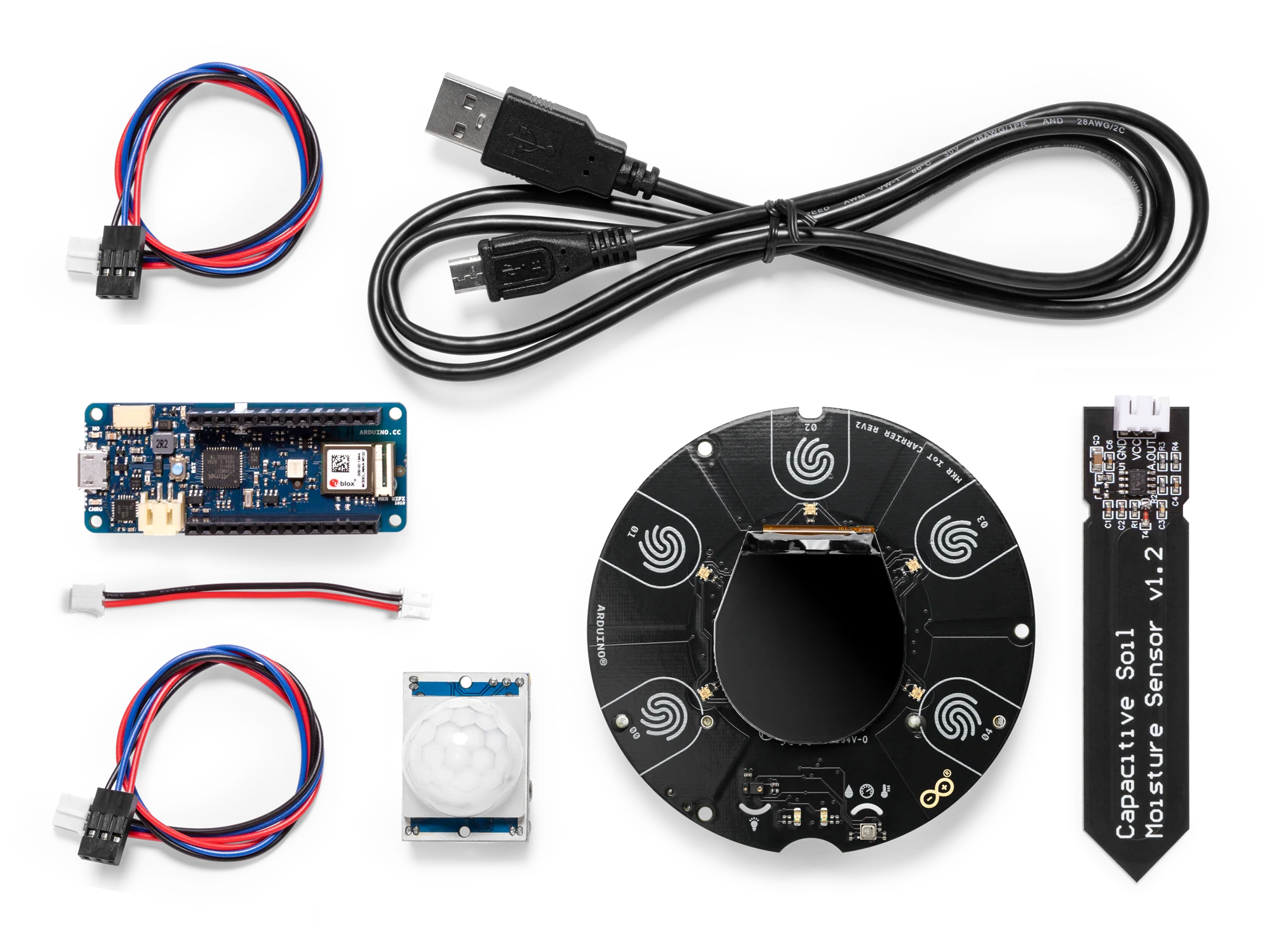 New and improved hardware
Each kit contains the new Arduino MKR IoT Carrier Rev2 developed specially for this kit, an Arduino MKR WiFi 1010 board and built-in sensors and actuators to create projects connected to the Internet.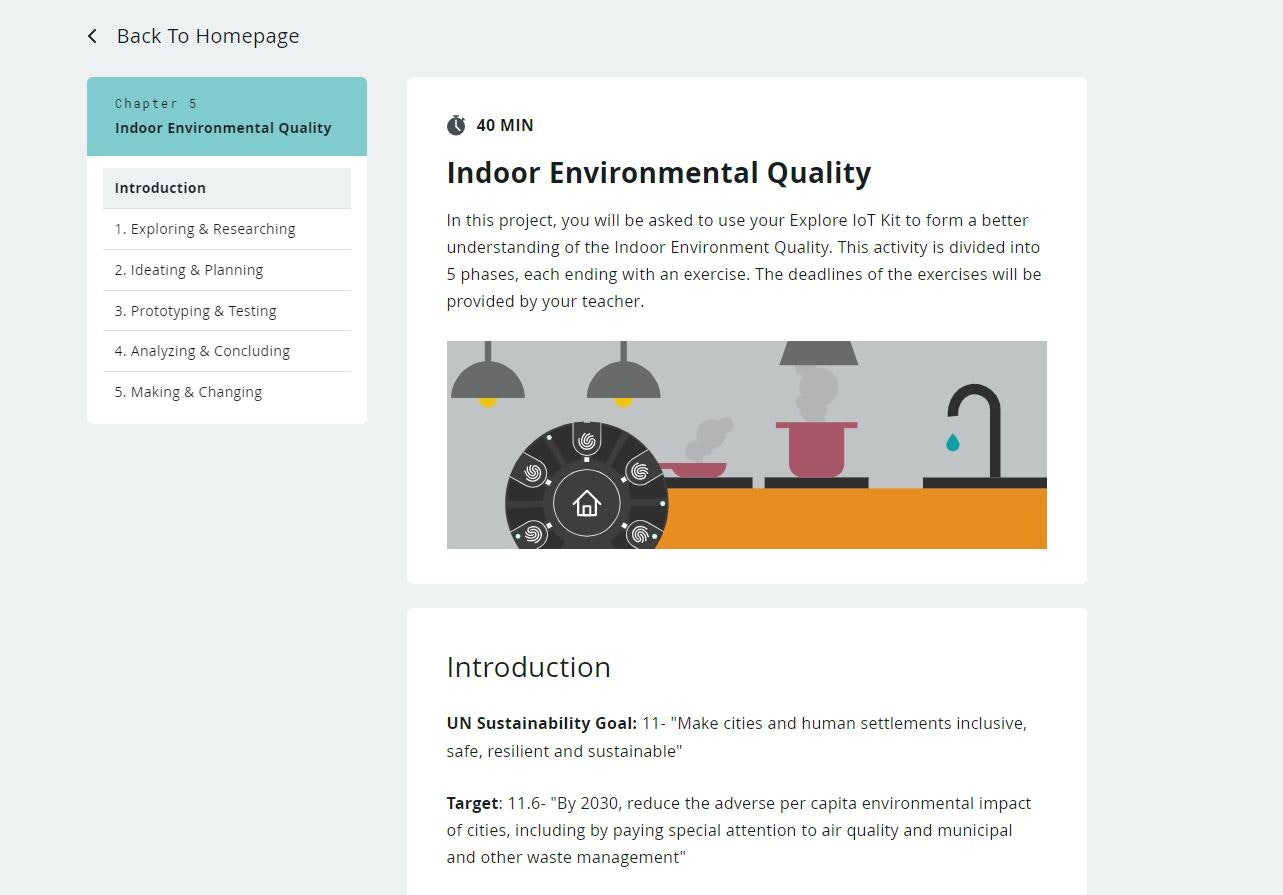 Online content
The kit includes free basic content to get started easily connecting devices. For a more complete learning experience, and access to the full content, educators can subscribe to the Arduino Cloud for Education School Plan that unlocks 10 sustainability projects which allow students to investigate and solve a real-world challenge linked to one of the UN's Sustainable Development Goals.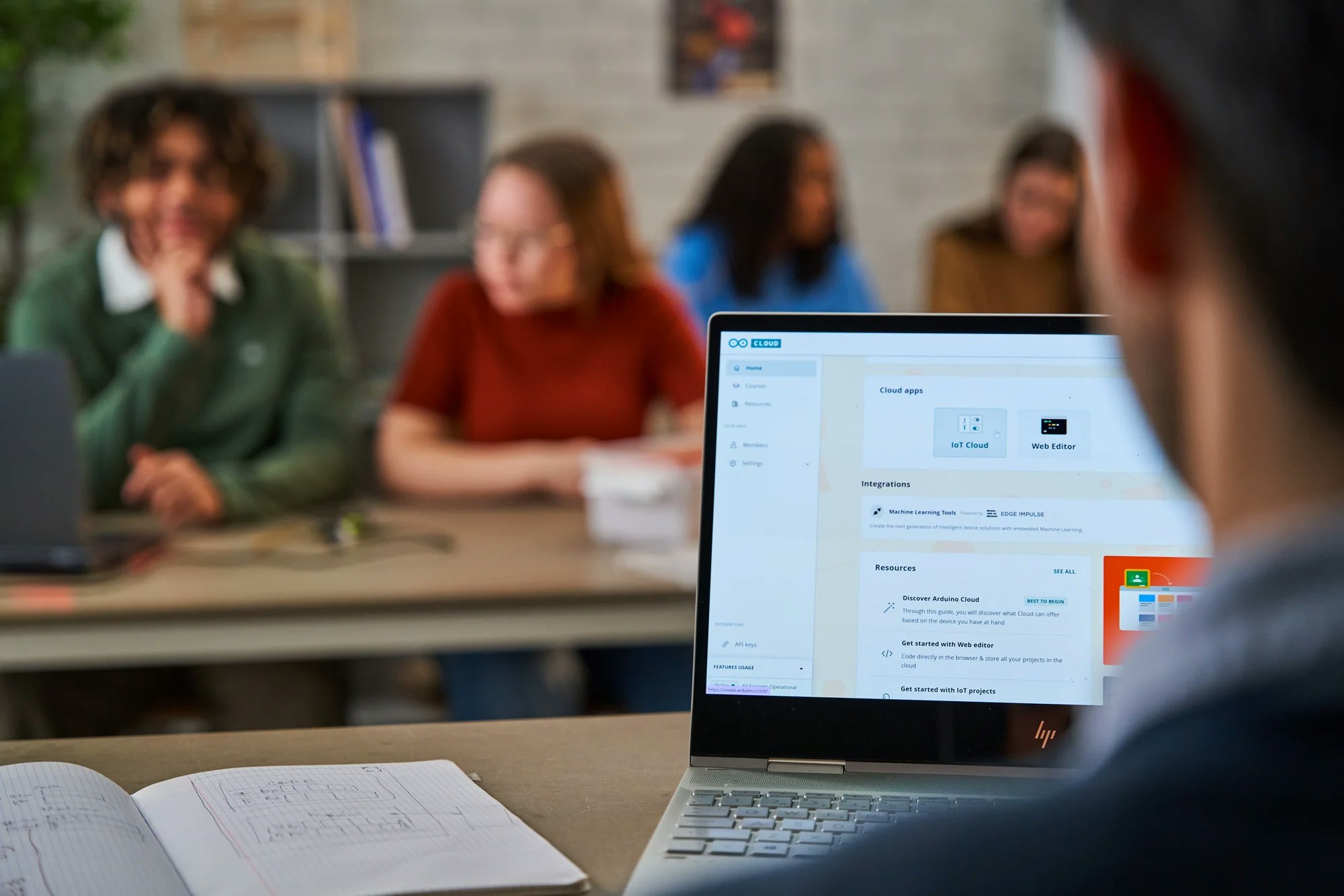 Arduino Cloud for Education School Plan
Using Arduino Explore IoT Kit with the School Plan allows you to unlock 10 times more content, including projects, hardware guides, and foundational content that supports students in learning coding, electronics, and how to use Arduino components. It also improves the teacher experience by making everything simpler, shareable, and collaborative. With the School Plan you get:
Unlimited storage and compilation time for all your students' sketches
Dashboards that visualize without any restrictions
Enhanced collaboration and easy troubleshooting with Google Classroom integration
Deeper student knowledge with exclusive guides on using the hardware and help with coding
Boost students' creativity and innovation with more lessons and projects
Stay organized with easy management and student enrolment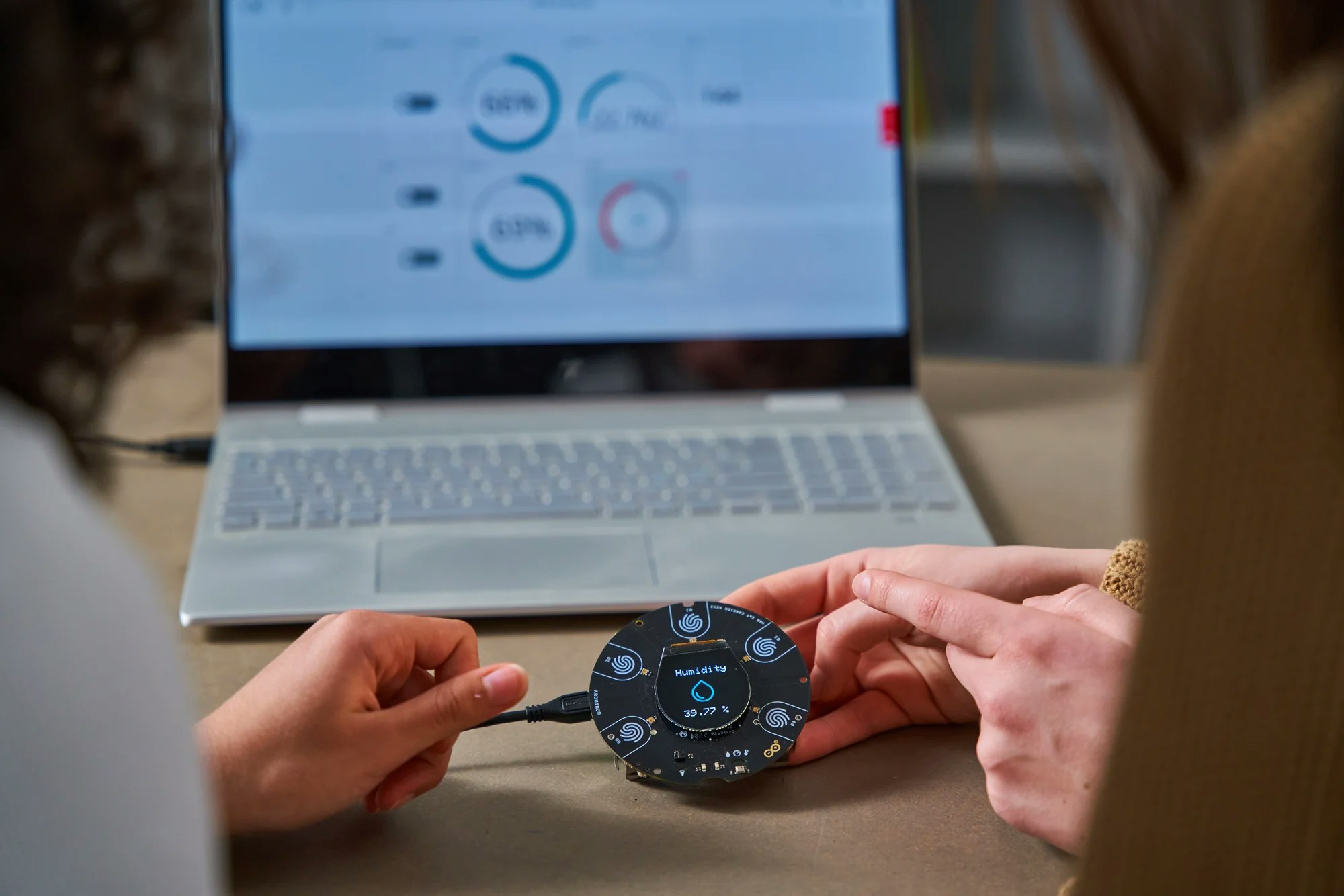 Learning outcomes
The Arduino Explore IoT Kit Rev2 has been created to provide a comprehensive understanding of the Internet of Things, as well as to encourage students to think about solving global sustainability challenges, according to the UN's Sustainable Development Goals. Students learn design thinking methods that help them develop their own unique solutions to challenges such as urban farming, health monitoring, and water and waste conservation.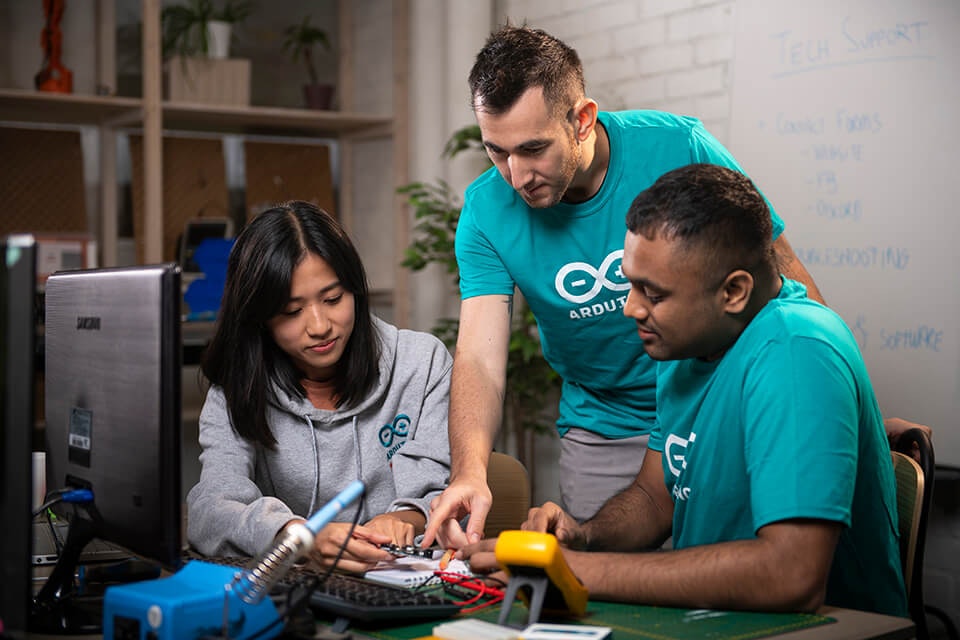 Dedicated support
Every Arduino Education Kit comes with access to dedicated assistance from the Arduino support team, which is ready to help with troubleshooting, purchases, classroom management or platform-related questions.
Frequently Asked Questions
What does the Explore IoT Kit Rev2 include?
The Explore IoT Kit Rev2 consists of four groups of components:
Content: A getting started guide, one real-world project, and foundational knowledge lessons & activities. (When you subscribe to the Arduino School Plan, you'll also get access to full content, including more activities and 10 real-world projects.)
Hardware: The Arduino MKR IoT Carrier Rev2, the Arduino MKR WiFi 1010, and additional sensors.
Software: The Arduino Web Editor, the Arduino IoT Cloud, and the Arduino IoT Cloud Remote app.
Management system for teachers: The Arduino Cloud ecosystem and subscription plans (free or paid, for the complete experience).
How do I access the basic content?
Go to the Arduino Cloud website and sign in to your Arduino account. If you have the free plan, you'll be able to see the basic content in the Courses section on the menu on the left. To access the full content, you'll need to purchase the School plan.
Which languages does the online platform support?
At the moment, the Explore IoT Kit Rev2 is available in English. More languages will become available.
What is the Arduino Cloud School plan?
The School plan is a one-stop-shop for facilitating STEM projects in the classroom. It gives you access to an enhanced classroom environment in the Arduino Cloud where you and your students can benefit from the full learning content, access to additional resources, shared spaces to work on shared projects, and further integration with Google Classroom™.
see more
Start your educational journey with us
To get your own Explore IoT Kit, visit our online store or find an official educational distributor near you.