In this tutorial, we assume you're using an Arduino Uno, Arduino Duemilanove, Nano, Arduino Mega 2560 , or Diecimila. If you have another board, read the corresponding page in this getting started guide.
You also need a standard USB cable (A plug to B plug): the kind you would connect to a USB printer, for example. (For the Arduino Nano, you'll need an A to Mini-B cable instead.)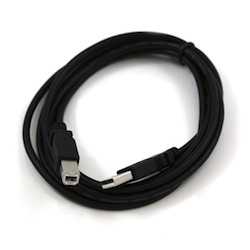 The text of the Arduino getting started guide is licensed under a Creative Commons Attribution-ShareAlike 3.0 License. Code samples in the guide are released into the public domain.