Installing the Arduino Uno under Windows XP
This is a guide to getting the Uno working under Windows XP after the operating system has tried but failed to install the drivers. For more information, see: getting started with Arduino on Windows.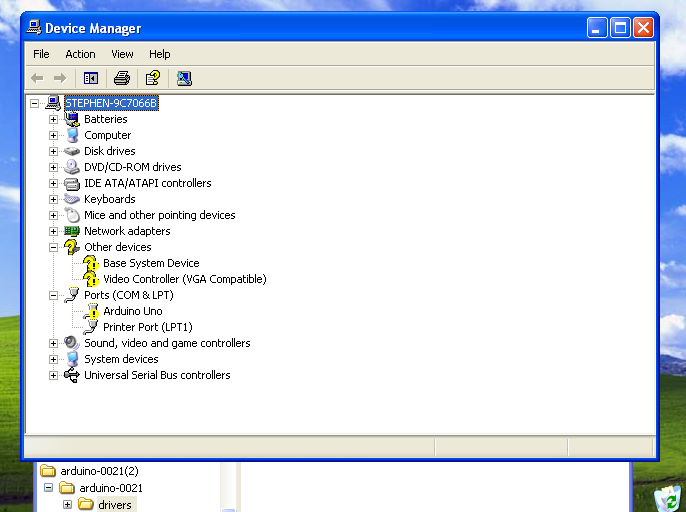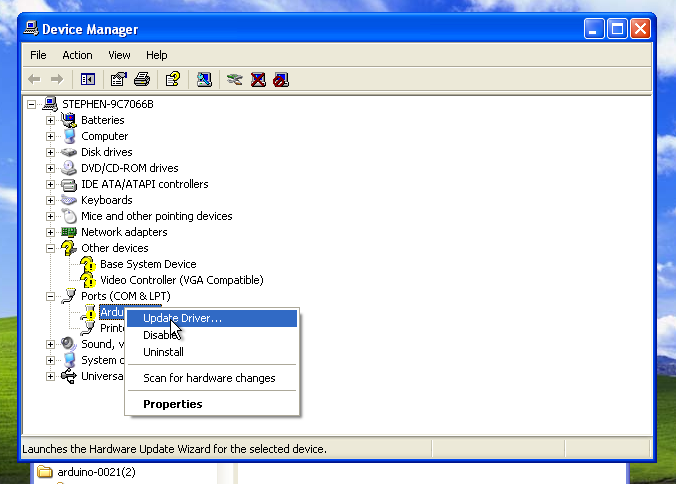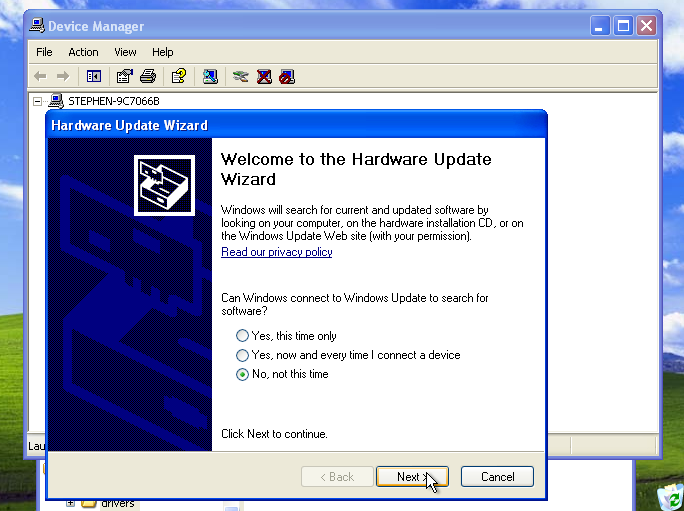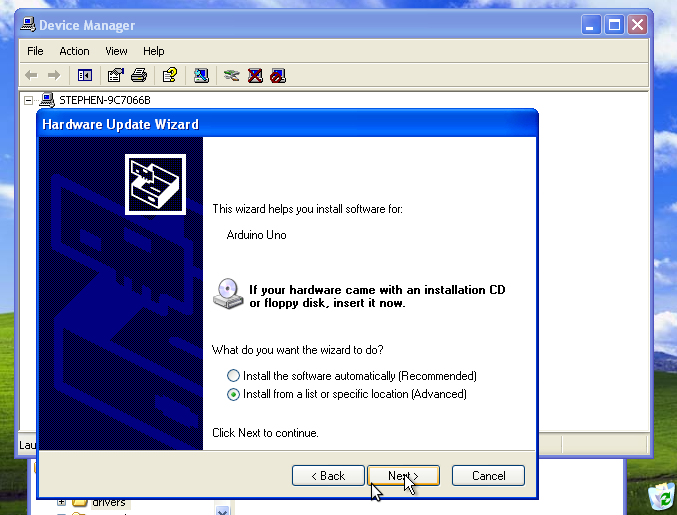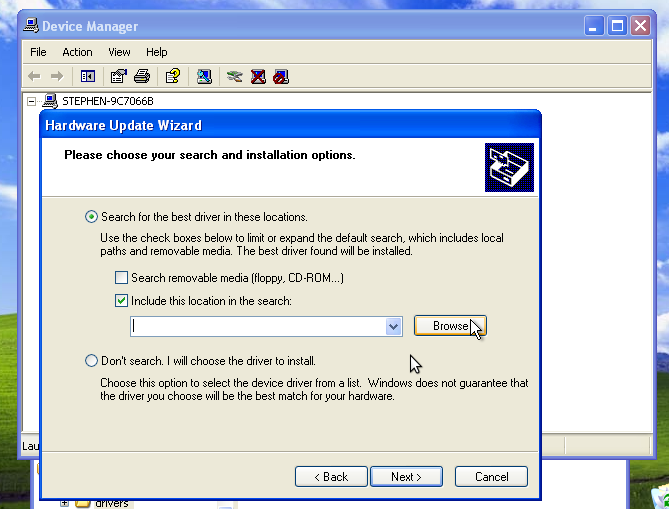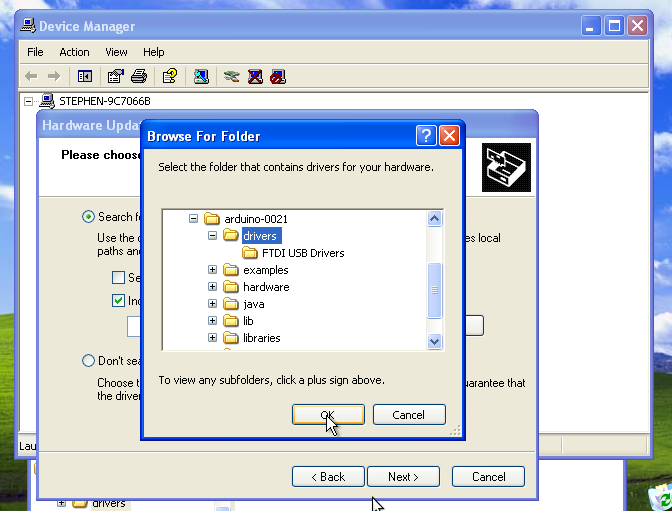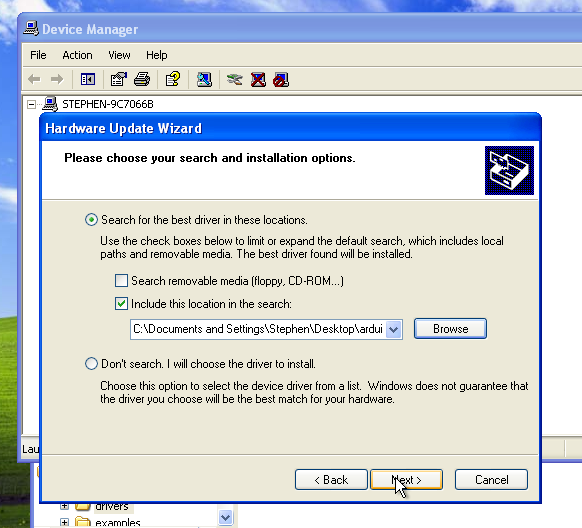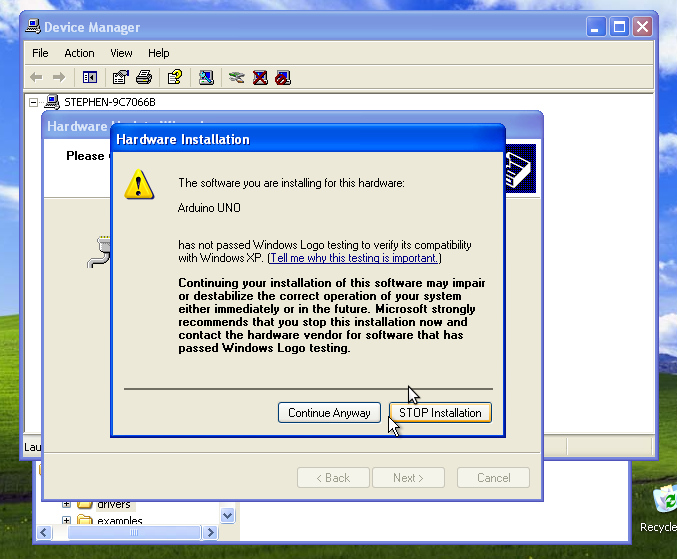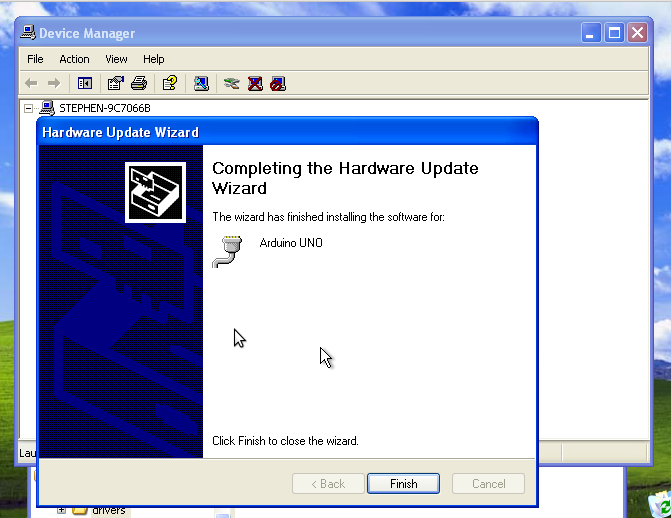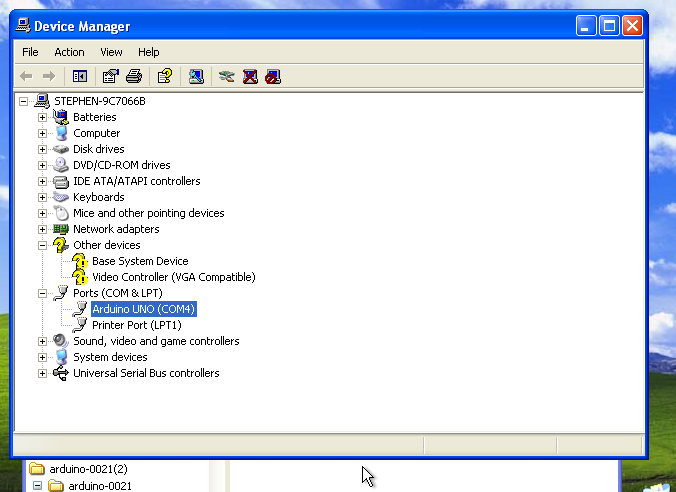 Step-by-step screenshots created by Pluggy.
The text of the Arduino getting started guide is licensed under a Creative Commons Attribution-ShareAlike 3.0 License. Code samples in the guide are released into the public domain.