Arduino Gallery
For more pictures, see the Arduino tag on Flickr.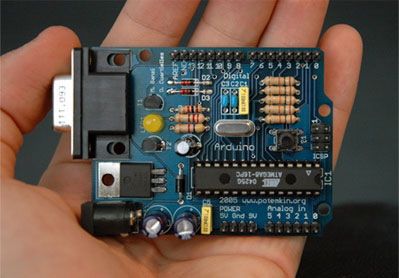 An assembled serial Arduino. (Photo by Nicholas Zambetti)
Vancouver, SFU's Interactivity Lab November 05 - photos courtesy of Henrik Vrenning. (more photos)
Arduino at Medialab Madrid October 05. (more photos)
Assembling Arduinos as part of a K3 Malmo physical computing class. (more photos)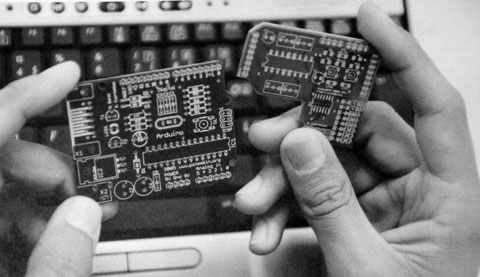 PCBs of the Arduino board and shield were featured in the magazine of K3 Malmo
Scott and Tom assembling Arduinos at ITP. (more photos)
The PCB for the USB Arduino, fresh from the factory. Notice the lead-free compliant treatment.