Monitoring oil performance in real-time with Fluid Intelligence
The Fluid Eye solution changed the way oil is used today in heavy industry and various logistics sectors
THE CHALLENGE
Digitalizing the currently dominant oil analysis process; transforming the industry from decades old process
The founders of Fluid Intelligence had been working with Scandinavian heavy industries for over a decade; witnessing huge amounts of waste in terms of oil, maintenance work and spare parts. There wasn't a good enough understanding of the purity or health of the oil, leading to too frequent oil changes from a traditional calendar-based approach to maintenance.
The Fluid Intelligence team set out to find a better way to save resources and the environment. They started utilizing the latest available digital technologies, connected to their oil excellence and industry expertise. This unique combination of expertise and digital skills, together with the use of Arduino hardware, enabled them to develop a world class solution portfolio for heavy industries and the logistics sector.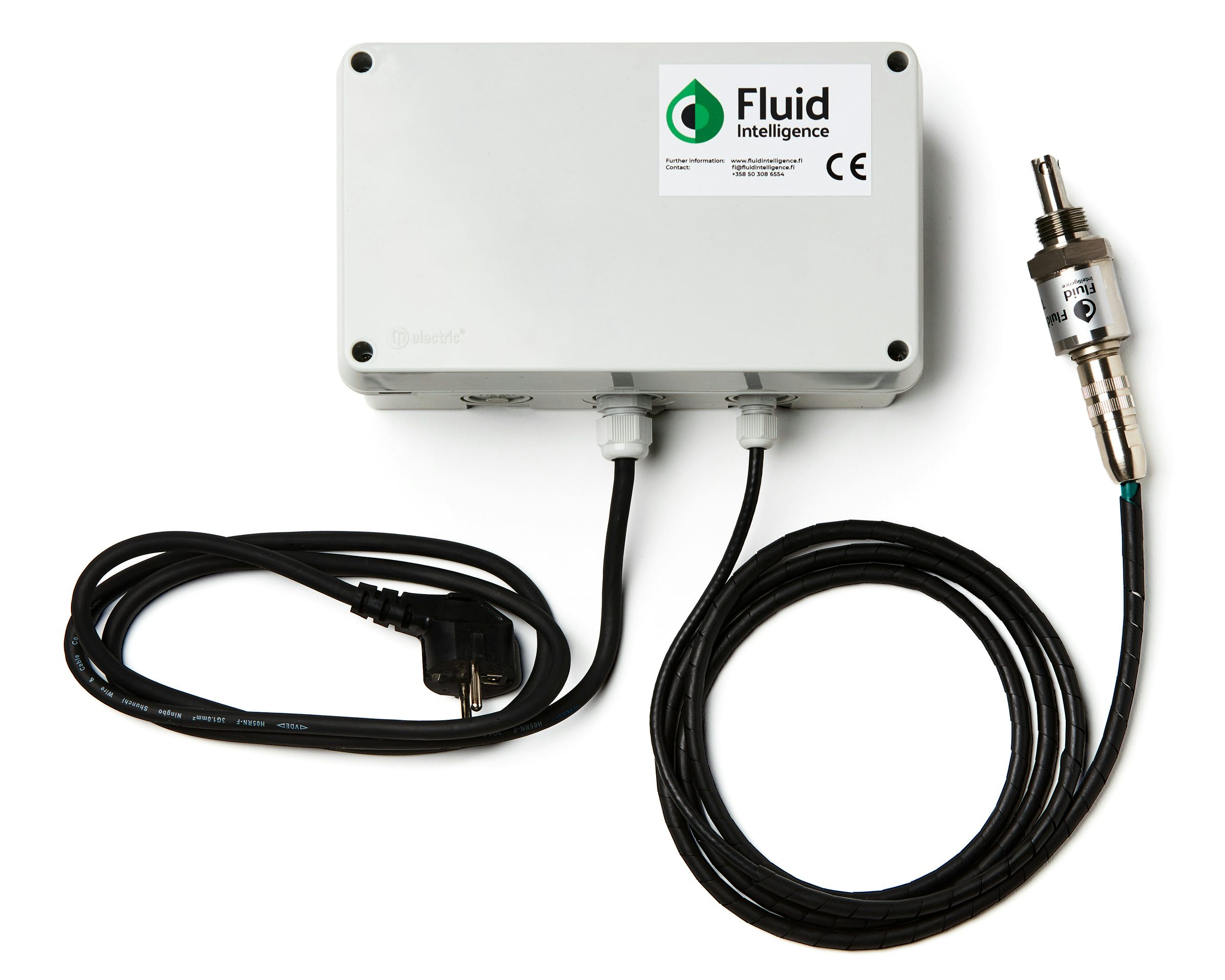 Caring about the future as a main goal by transforming how customers manage their oil
Connect customers oil to Fluid Cloud and change oil from cost to asset.
Automated real-time oil condition monitoring.
See and optimize current oil asset performance and maintain reliability proactively.
Enjoy extended operational run-times, save money and environment.

OUR SOLUTION
Customers can reduce waste oil streams (or extend oil lifecycle), machine failures and unexpected downtimes - saving money
Initially Fluid Eye provided a combination of real-time monitoring data with expert oil analysis, increasingly more and more customers are now automating the whole process with answers to What (has happened), Why (something has happened) and How (to mitigate this risk).
Fluid Eye sees inside of the oil real-time with various means. It gets real-time oil quality and temperature data, a microscopic cleanliness view of the oil flow (size, number and type of impurity particles), and performs real-time data synthesis and correlation analysis, to provide a root-cause analysis with mitigation plans.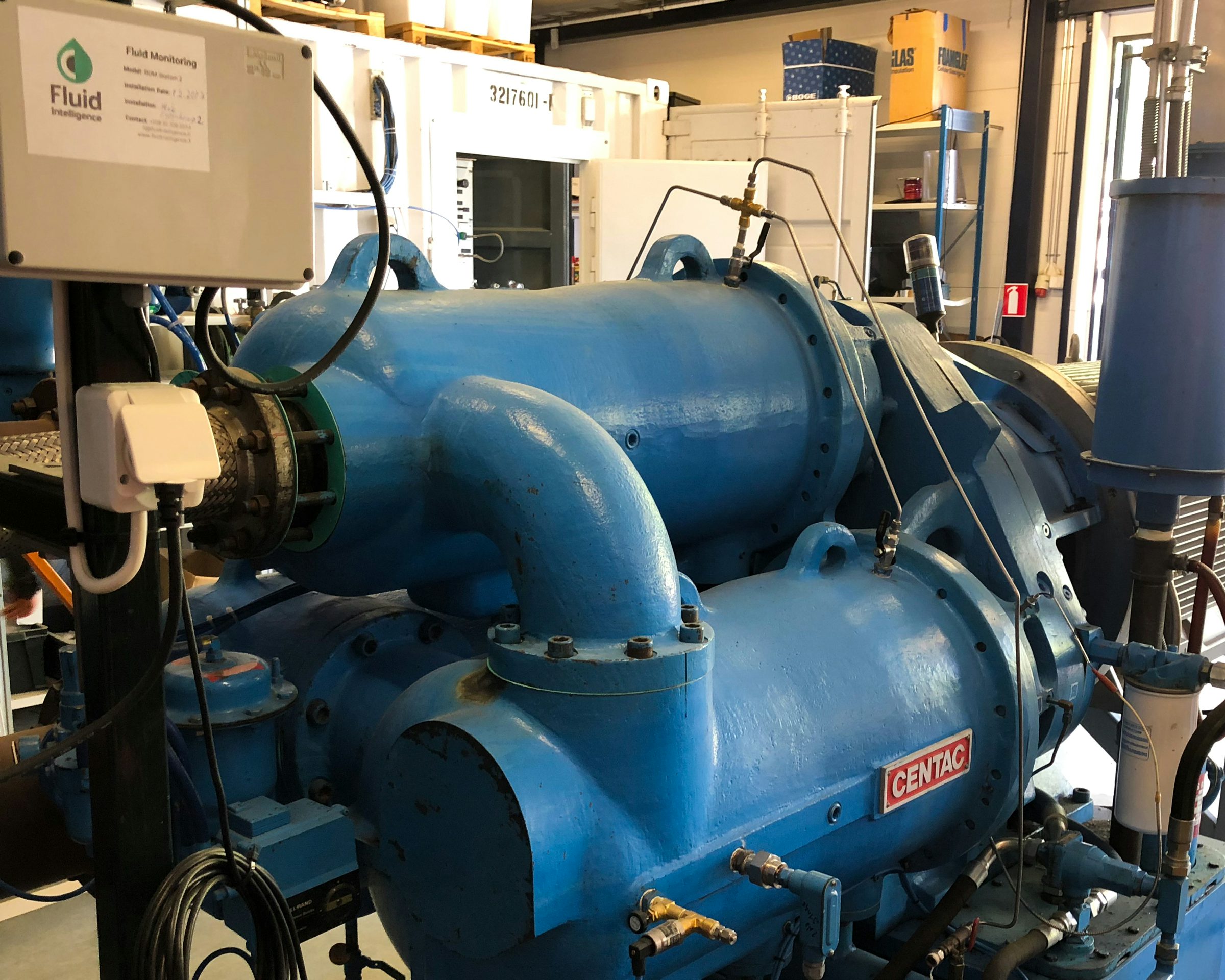 The IoT solution has a front-end analysis and data transmission unit that is connected to the Fluid Cloud - using machine vision and machine learning algorithms to do the needed analysis and provide monthly & annual reporting. Different versions of Arduino MKR boards are used to read, operate and send the data from edge to cloud, with Arduino proving to be both easy to use and well-performing in these harsh environments.
Originally mobile connectivity in the IoT space wasn't that developed yet, but was something Fluid Intelligence needed to solve and together with Arduino they succeeded in this. Normal network protocols are applied, along with suitable cellular networks (3G / 4G / Narrowband IoT / Sigfox®, LoRa®, etc.) depending upon the type and location of the plant.
"We received quick answers from the Arduino team to all the questions needed and we've been very pleased by the co-operation with Arduino."

MIKA PERTTULA, CEO FLUID INTELLIGENCE LTD
The Fluid Eye solution changed the way oil is used today
Heavy industry & logistics sectors gain better results through.
Seeing inside of oil real-time.
Analyzing tiny changes in oil performance.
Alerting customers with detailed action recommendations and helping customers to re-generate oil real-time.

In need of a similar solution? Interested in what we do?