The cost-effective, high-performance module that makes IoT accessible
Optimize your way to automation with Arduino Pro's streamlined Portenta module, with industrial-grade quality and guaranteed security
Portenta C33
Industrial IoT is within your reach, with Portenta C33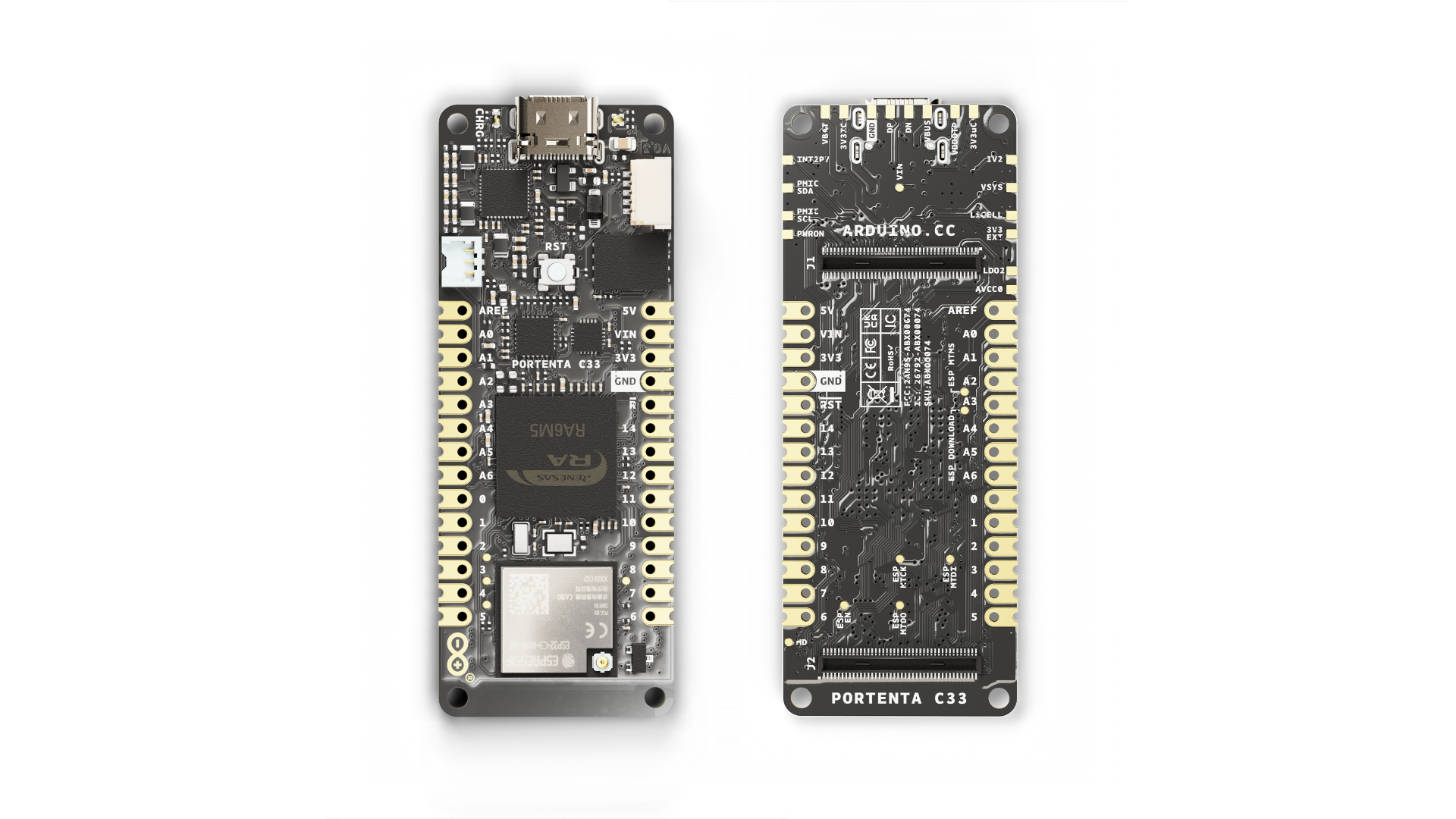 Ideal to develop cost-effective, real-time applications, Portenta C33 features the Arm® Cortex®-M33 microcontroller by global leader Renesas. Thanks to its onboard Wi-Fi® and Bluetooth® LE connectivity, the module stands out as an ideal solution for IoT gateways, remote control systems, fleet management and process tracking.
While its secure element guarantees industrial-grade security at the hardware level, the Portenta C33 is also able to perform over-the-air firmware updates with Arduino IoT Cloud or other third-party services.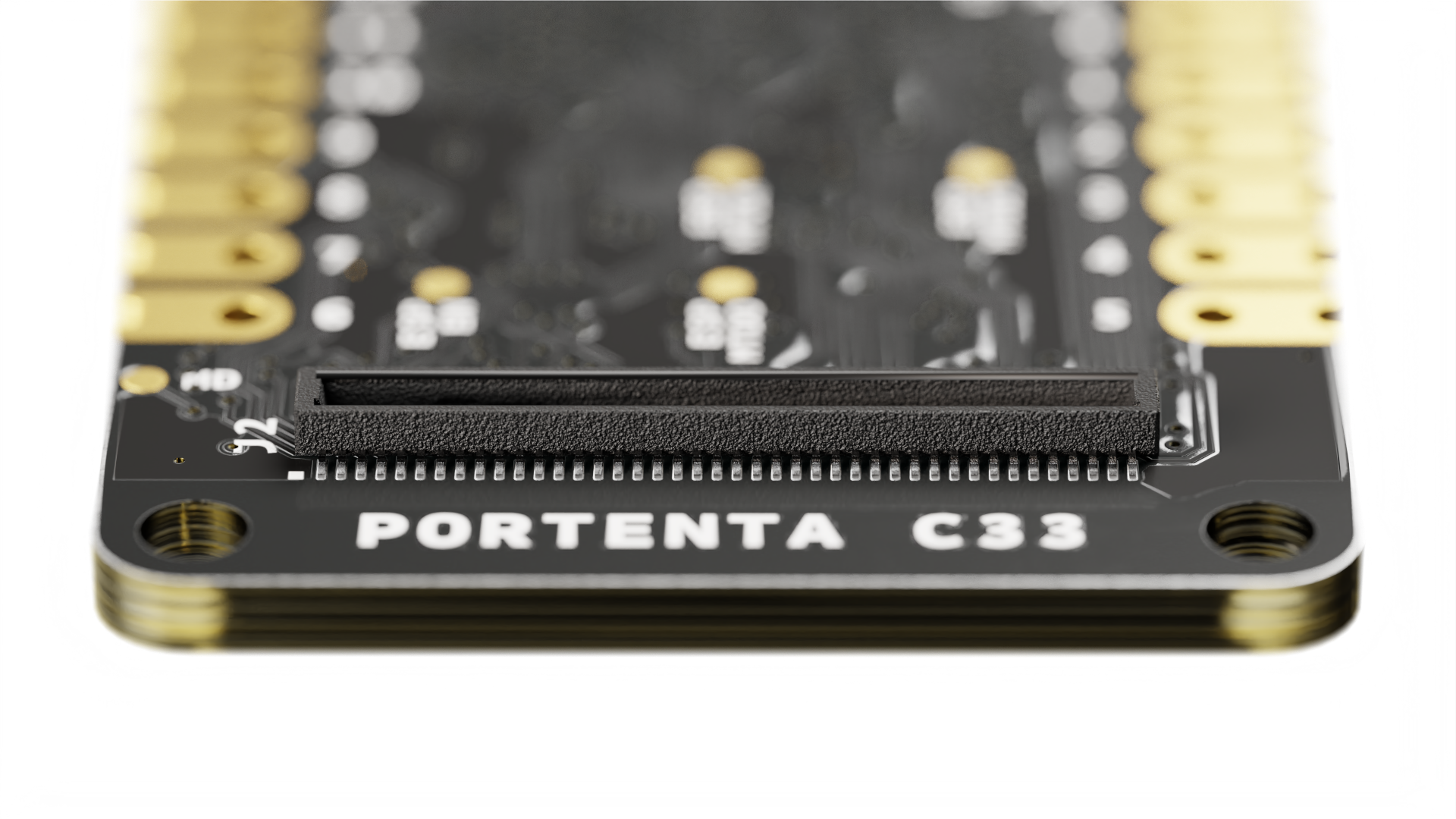 Quickly deploying AI-powered projects becomes quick and easy with Portenta C33, by leveraging a vast array of ready-to-use software libraries and Arduino sketches available, as well as widgets that display data in real time on Arduino IoT Cloud-based dashboards. What's more, the module's form factor is compatible with the Portenta and MKR ranges and features castellated pins – ready for automatic assembly lines and more efficient connections to other components.
Key benefit
Ideal for low-cost IoT applications with Wi-Fi®/Bluetooth® LE connectivity
Supports MicroPython and other high-level programming languages
Offers industrial-grade security at the hardware level and secure OTA firmware updates
Leverages ready-to-use software libraries and Arduino sketches
Perfect to monitor and display real-time data on Arduino IoT Cloud widget-based dashboards
Compatible with Arduino Portenta and MKR families
Features castellated pins for automatic assembly lines
Features
cost-effective performance
Portenta-level computing power in a more targeted module, to optimize your BOM
top-level security
Portenta C33 comes with a secure element and offers safe OTA firmware updates
easy access to automation
Leverage MicroPython support, onboard connectivity, extensive ready-to-use libraries and more
part of the PRO ecosystem
Portenta C33 fits right in with the Portenta, MKR and Nicla families – as well as the Arduino IoT Cloud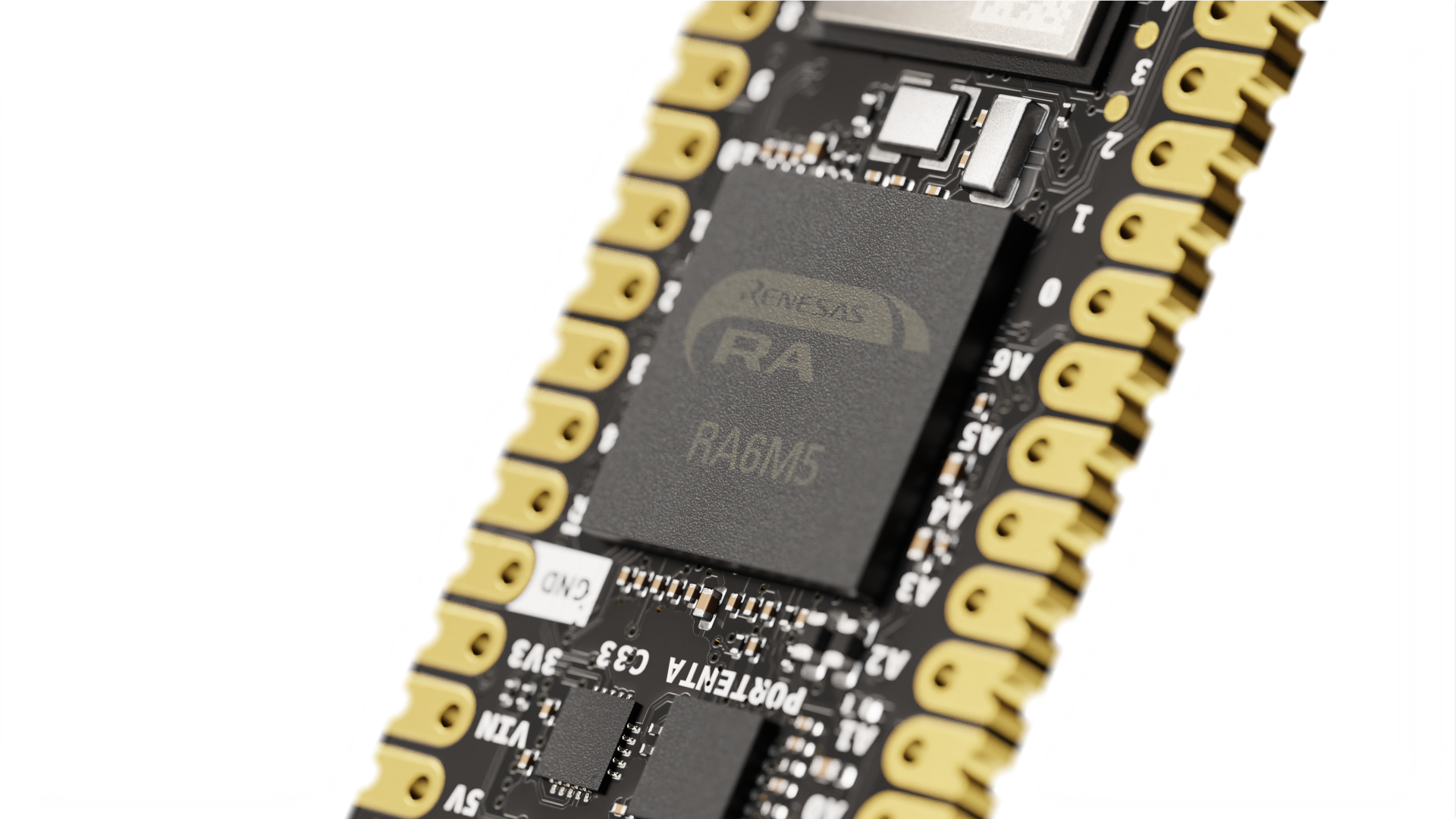 APPLICATION EXAMPLES
Efficiency that begins with plug-and-play prototyping and doesn't stop until processes are optimized
Portenta C33 can be at the heart of industrial IoT gateways, connecting devices, machines and sensors to collect operation data in real time, and display them on a custom Arduino IoT Cloud dashboard with end-to-end secure data encryption. For example, data on overall equipment efficiency (OEE) and overall process effectiveness (OPE) can be tracked, monitored and processed; or smart systems can detect anomalies, alert operators about unplanned downtimes, or provide the information for predictive maintenance that ultimately improves production rates. Thanks to full compatibility, Portenta C33 can also be easily paired with Nicla modules' smart sensors, to carry out quality assurance controls right on the production line, catching any defects as early as possible.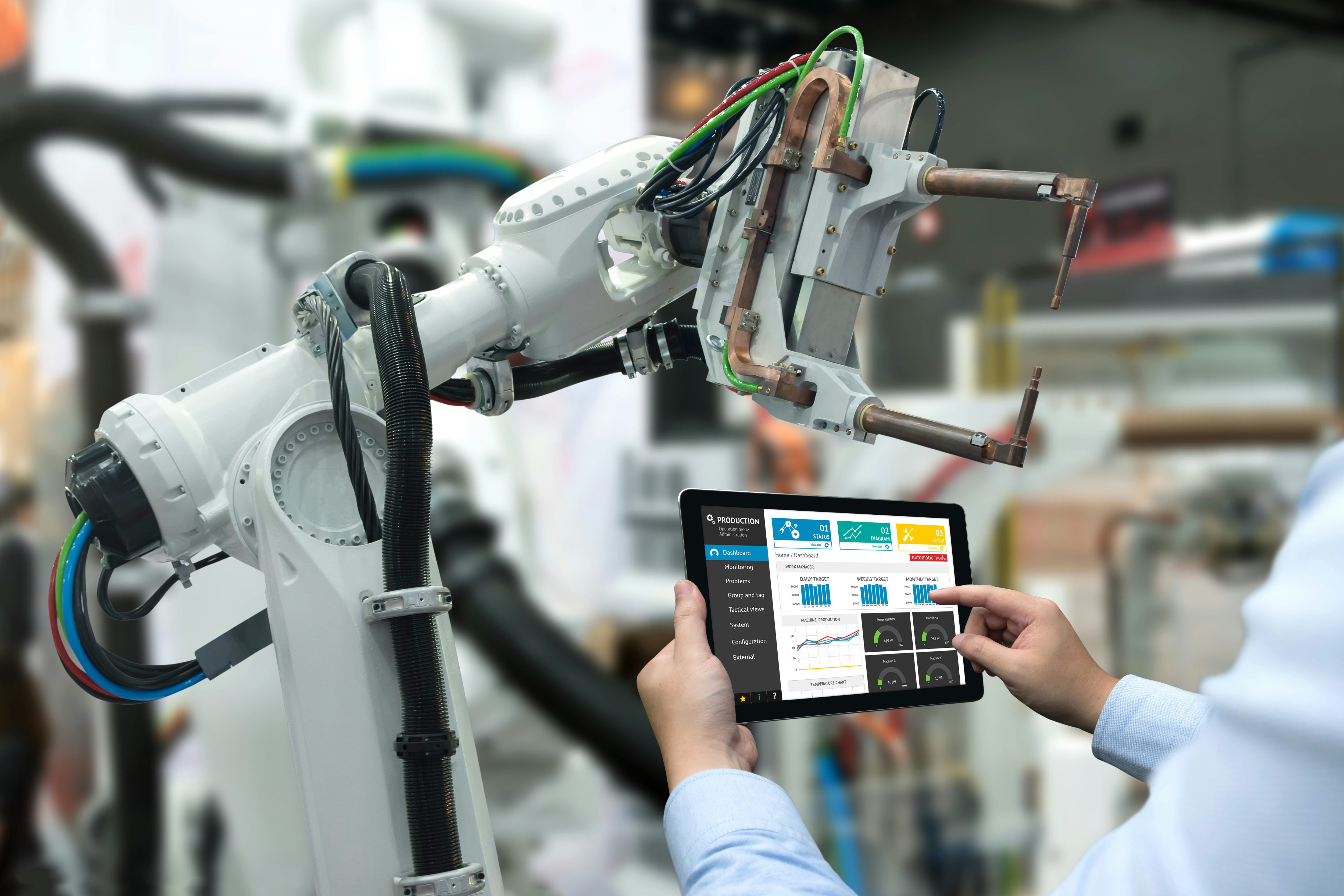 In factories, offices and residential buildings, Portenta C33 can be deployed to monitor gas, water, electricity and any other utility consumption through a single system. Data can be collected, displayed and processed to pinpoint usage trends in Arduino IoT Cloud charts, providing an overall image for energy management optimization and cost reduction.
Finally, Portenta C33 provides Portenta and MKR developers with a plug-and-play IoT prototyping solution, because it supports high-level languages like MicroPyton and integrates not only Wi-Fi® and Bluetooth® Low Energy connectivity but also a wide variety of peripheral interfaces, including CAN, SAI, SPI and I2C.
Tech Specs
Microcontroller
Renesas R7FA6M5BH2CBG Arm® Cortex®-M33:

1x Arm® Cortex®
M33 core up to 200 MHz
512 kB onboard SRAM
2 MB onboard Flash
Arm TrustZone®
Secure Crypto Engine 9

External Memories
16 MByte QSPI Flash
USB-C®
Connectivity

100 Mbit Ethernet interface (PHY)
Wi-Fi ®
Bluetooth ® Low Energy

Interfaces

CAN
SDCard
ADC
SPI
I2S
I2C
JTAG/SWD
GPIO

Security
NXP® SE050C2 Secure Element
Operating Temperatures
-40 °C to +85 °C (-40 °F to 185 °F)
Dimensions
66,04 mm x 25,40 mm