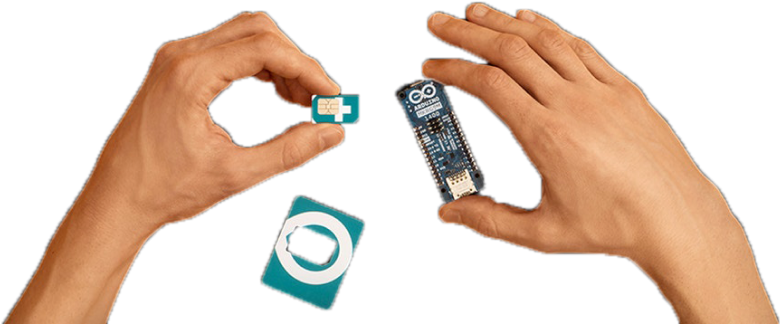 The simplest path to mobile IoT device development
Easy, global cellular connectivity for your Arduino IoT Cloud projects
To make cellular IoT connectivity even simpler Arduino introduced SIM plans for easy, global mobile IoT connectivity for your Arduino IoT Cloud projects. The Arduino SIM is ideal for connected devices on the go, or in areas without reliable Wi-Fi®.
To complement this the Arduino MKR family offers a range of microcontroller boards with integrated connectivity options including the Arduino MKR NB 1500 - which features 5G ready LTE Cat-M and NB-IoT support.
The Arduino SIM platform is built on Arm® Pelion™ Connectivity Management giving a solid foundation for users needing to scale from a single to large numbers of devices in the future.
Arduino SIM comes with 10 MB of data free for the first 90 days, after that it's one simple subscription at $1.50 USD per device monthly with 5 MB data included each month.
Please note that Arduino SIM is designed for IoT data and connects via the Arduino IoT Cloud only.