WE ARE ARDUINO
FOUNDERS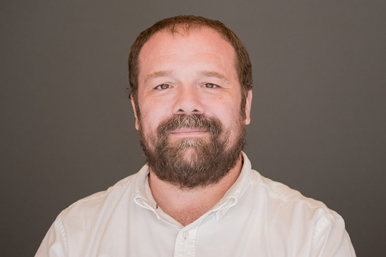 Massimo is an Interaction Designer, Educator and Open Source Hardware advocate. He has worked as a consultant for clients such as: Prada, Artemide, Persol, Whirlpool, V&A Museum and Adidas. He currently teaches Interaction Design at SUPSI Lugano in the south of Switzerland, and is a visiting professor at CIID in Copenhagen.
Massimo is the CEO of Arduino.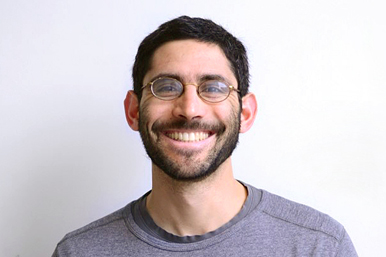 DAVID / UNITED STATES
FOUNDER
David is a PhD student in Mitchel Resnick's Lifelong Kindergarten group at the MIT Media Lab. His research seeks to engage new audiences in using electronics in creative and do-it-yourself practices. Prior to the Media Lab, David taught at the Copenhagen Institute of Interaction Design (Denmark). He has a master's in interaction design from the Interaction Design Institute Ivrea (Italy).
At Arduino David advises on the development of the IDE, and other efforts related to the Arduino software.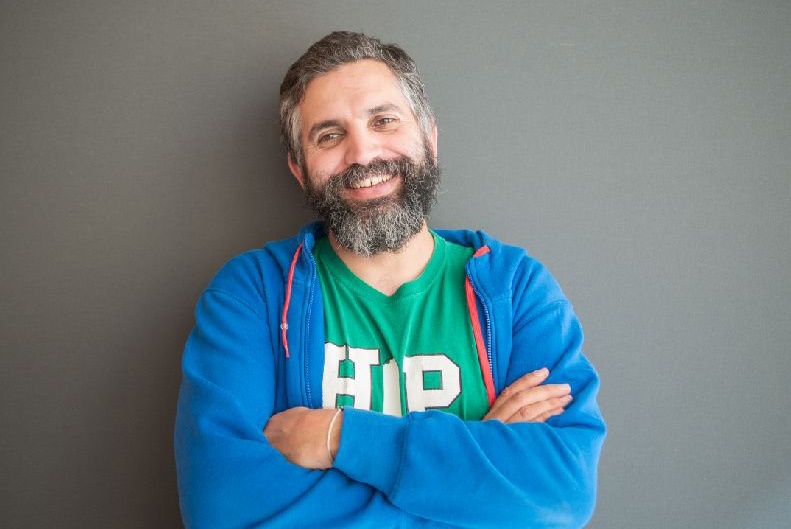 David is Assistant Professor in Interaction Design and head of the IOIO laboratory at Malmo University. His research includes teaching in/with technology and connected objects (aka IoT). In his opinion technology should be taught in Spanish.
David is head researcher for EU projects and designs new types of large scale educational experiences. He advises Malmo's team about different consultancy related matters. He talks to education policy makers about the use of educational technologies.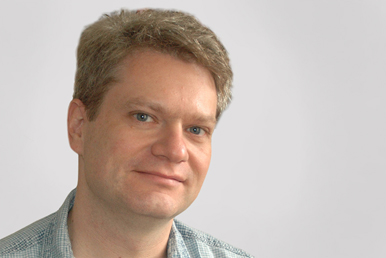 TOM / UNITED STATES
FOUNDER
Tom is Associate Arts Professor at ITP/NYU, where he heads physical computing courses. He's written many books and articles for makers. His research interests include physical interaction, networks, sustainable technology development, and monkeys.
At Arduino Tom advises on issues of user experience in software and hardware, API and documentation, and overall company strategy.
HARDWARE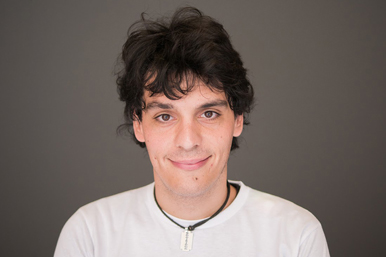 ARTURO / ITALY
HARDWARE ENGINEER
Arturo is an electronic engineer who works on the development and test of new boards.
Arturo develops and tests new boards, writes and improves Arduino libraries and works on projects that require development of a Printed Circuit Board. He also gives support to the Arduino community.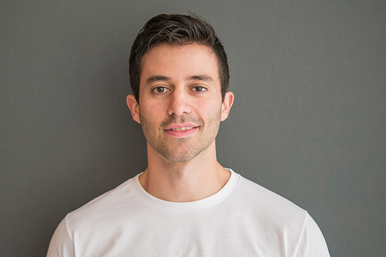 ERNESTO / VENEZUELA
HARDWARE & FIRMWARE ENGINEER
Ernesto is a hardware designer by day, ninja by night. He is a Venezuelan/Spaniard passionate of electronics and embedded systems. Ernesto studied telecommunications engineering in Spain and made his thesis in the Wireless Department in Lund University.
Ernesto is a hardware designer. He works with PCB design, prototyping, developing software and firmware, and with testing and verifying assembled boards.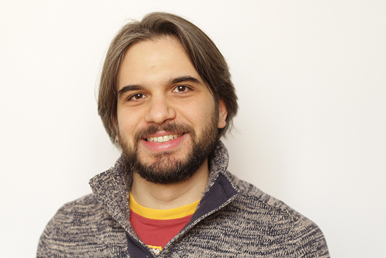 FEDERICO / ITALY
EMBEDDED ENGINEER
Federico has been a maker and tinkerer since he was a child. He took apart a lot of things until he accidentally became an automation engineer. His expertise is in embedded software development and is passionate about physical computing.
Federico leads the tech support team where he shares his love with the Arduino community. He has overseen the birth of most of the Arduino boards through collaborating in the design of the new boards and the development of validation test for the HW & SW.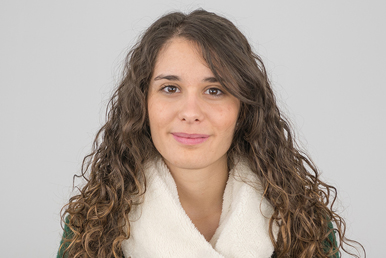 NEREA / SPAIN
COMMUNCATION & ELECTRONICS ENGINEER
Nerea, is from Madrid, Spain, and has a degree in electronics engineering. She loves robots, having worked in robotics since age 10, and has experience teaching robotics since 6 years ago. She likes animals and science fiction movies.
Nerea is in charge of working with the educational robot Svante at Arduino. Her role is to create educational content for beginners, to make suggestions that can improve the hardware, and to finds ways to make the coding easier for young users.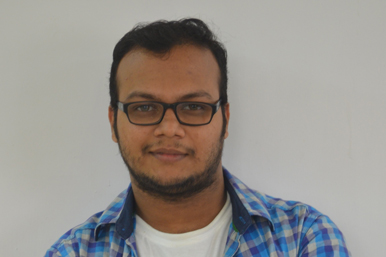 RAGIN / INDIA
ELECTRONIC ENGINEER
Ragin has 7 years experience in Production and Installation of electronic assemblies. He is also a certified Internal Quality Auditor. He loves playing soccer in his free time.
Ragin manages Production processes in India office. His responsibilities include Production Planning, Sourcing, Manufacturing, Quality Management and Delivery.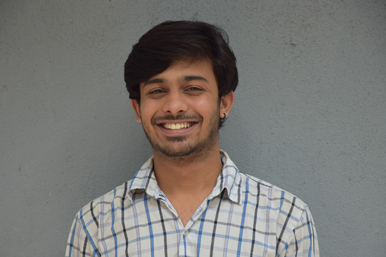 RISHIKESH / INDIA
ELECTRONIC ENGINEER
Rishikesh is an Electronics Engineering Graduate. He is interested in robotics, brain sciences and everything that involves controlling mechanisms by electronics and smart algorithms. His favorite past times are reading adventurous novels and gardening.
Rishikesh takes care of technical customer support. He is also involved in circuit designs, debugging, and implementations.
SOFTWARE
SANDEEP / CANADA
SR SOFTWARE ENGINEER
Sandeep studied Computer Systems Engineering at Carleton University.
Sandeep is responsible for the design, development, and maintenance of the Arduino core and various libraries.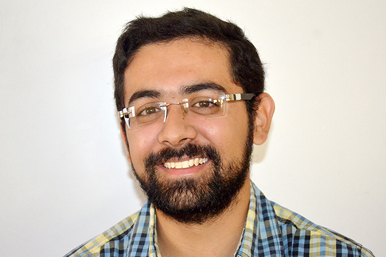 AKSHAY / INDIA
SUPPORT ENGINEER
Akshay is an electronics enthusiast who loves working in interdisciplinary projects. He plays soccer and loves biking.
Akshay takes care of technical customer support and design. He also handles schematics, PCB designs, coding and implementations.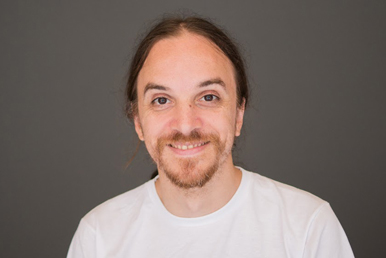 CRISTIAN / ITALY
SR SOFTWARE ENGINEER
General purpose multi-tasking Software Engineer with great processing power and limited amount of RAM.
Cristian maintains the Arduino Cores and helps out on variety of tasks, making sure that everything related to the Arduino Software goes smooth.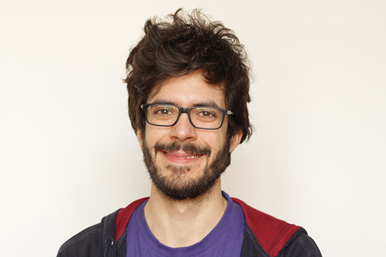 MARTINO / ITALY
FIRMWARE ENGINEER
Martino is an embedded engineer and Linux lover. He likes living dangerously between scopes, blinking led based debugging sessions, TTL-usb converters, and vim.
Martino just landed in Arduino from Venice to help with maintaining the core and work on Arduino TRE's Linux development.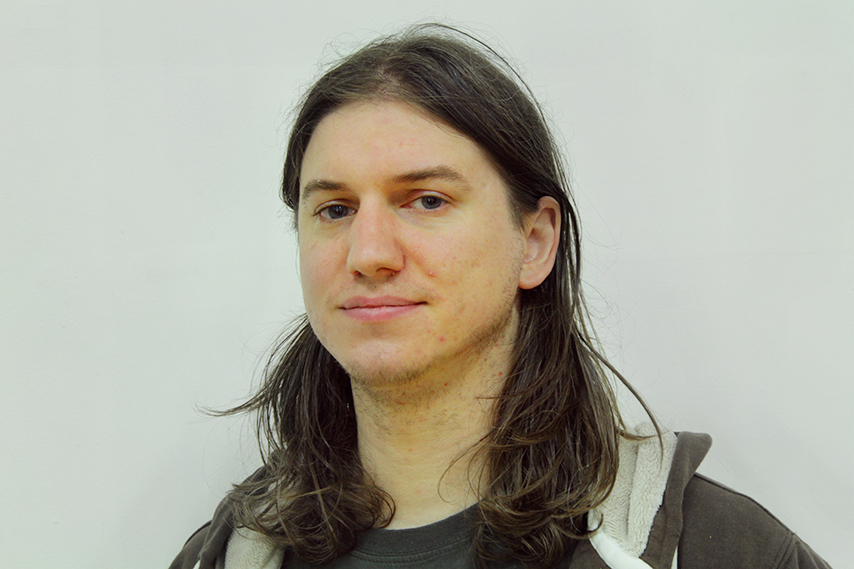 MATTEO / ITALY
SOFTWARE DEVELOPER
Matteo is a self described geek. They read comics, play videogames and roleplaying games. To fight the stereotype, though, they don't drink coffee and they actually do sports like freeclimbing.
They works on the web applications of the Arduino suite. They are kind of a wildcard, comfortable both with frontend and backend development, both with development and bugfixing.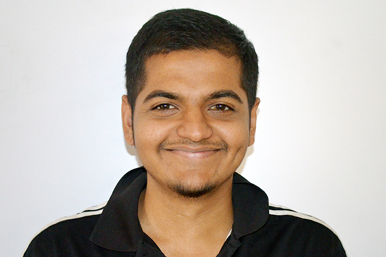 RAMDAS / INDIA
SUPPORT ENGINEER
Ramdas is passionate about electronics, embedded systems and robotics. He has worked in the past with Industrial machines and protocols.
Ramdas takes care of technical customer support and design. He works on circuit designs, debugging, and implementations.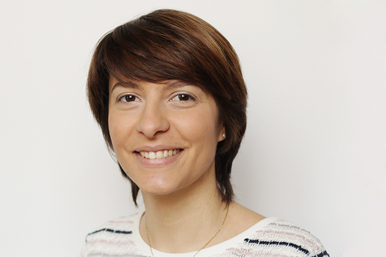 STEFANIA / ITALY
SOFTWARE ENGINEER
Stefania was born and raised in Sardinia, but has been living in Torino for many years. When she was a kid she was taking lessons to became a piano player, but eventually (unfortunately?) she found out that she was better with the keyboard of a computer.
Stefania is a web engineer. She's experienced in front-end and JS development, but also likes back-end development in PHP, Golang, and Python. She loves being involved in the UI design process and in the resolution of UX issues.
DESIGN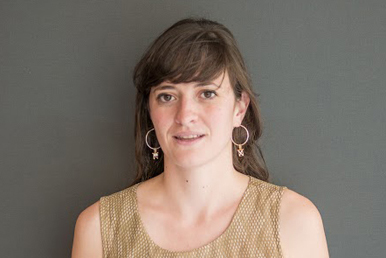 ALICE / ITALY
SR INTERACTION DESIGNER
Alice loves ethnographic research and designing physical+digital products. Prior to Arduino, she was working for Smart Design in San Francisco. She was amongst the first group of students to graduate from the Copenhagen Institute of Interaction Design. Her passion is in fruit, whiteboards and plants.
Alice focuses making the overall experience of the Arduino ecosystem engaging, playful and easy to understand, collaborating tightly with developers and final users.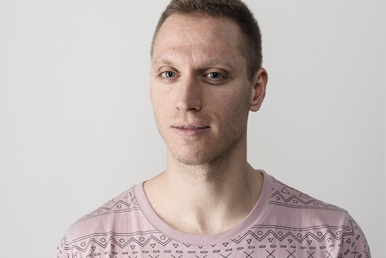 GABRIELE / ITALY
GRAPHIC DESIGNER & FRONTEND DEVELOPER
Gabriele is a graphic designer and front-end (HTML5 CSS3) developer.
His focus is to maintain Arduino visual identity's consistency and coherence through different media and supports, both physical and digital.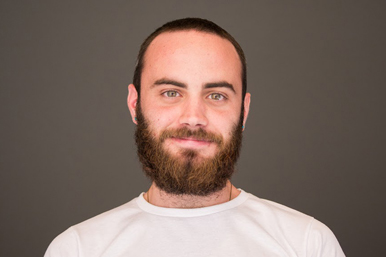 FABRIZIO / ITALY
DESIGNER
Fabrizio is a design anthropologist with a former education in industrial and graphic design. His expertise is in design research, visual communication, media strategy, and both physical and digital products.
Fabrizio is graphic and communication designer at Arduino. He is also responsible for the communication and media production.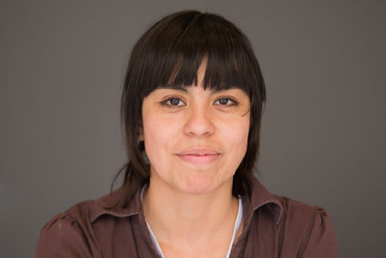 LAURA / MEXICO
GRAPHIC & COMMUNICATION DESIGNER
Laura absolutely loves media art, conceptual literature, avant garde music, noise and Internet memes. She enjoys cooking Mexican food and wishes to know more than cursing in Zapoteco, the indigenous language of her grandparents.
Laura's role is to lead a consistent communication language that complies with Arduino's visual image, branding and philosophy. Besides art directing contents, she also creates and collaborates with others to build new graphics for any project that is developed by Arduino.
LORENZO / ITALY
INTERACTION DESIGNER
Lorenzo Romagnoli is an interaction designer, with an expertise in digital media, physical computing, digital fabrication and IoT.
Lorenzo worked in the first Italian Fablab in 2011. At the moment he is the project manager and "maker in chief" of project Casa Jasmina.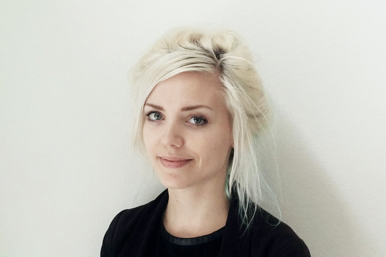 MARIE / SWEDEN
INTERACTION DESIGNER
Marie has a background as a web designer. Before joining Arduino, Marie was teaching Interaction Design program at Malmö University, where she co-created courses 'experimental game interaction'.
At Arduino, Marie is a UX and play designer dedicated to the creation of workshops and educational content. She combines her pedagogical skills with playfulness to design physical and/or digital prototypes, workshops, and learning experiences.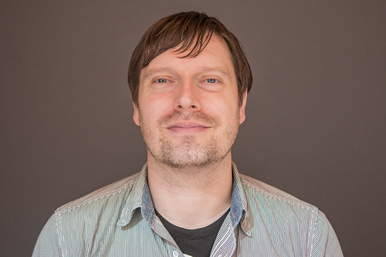 MIKAEL / SWEDEN
INTERACTION DESIGNER
Mikael has a long history of creating things you watch on screens, but now also does "other stuff". In his spare time, he tweaks knobs on synthesizers, rewinds 80's movies and cooks stew, preferably while listening to vinyl records.
At Arduino Mikael's work mostly relates to visuals and documentation. Filming, photography, sound and post-production. Occasionally, he also works with interaction design.
Stefano is an architect with expertise in digital fabrication, computational design and product design. He is deeply intrested in generative design and open design.
Stefano is the coordinator of Fablab Torino. He also works with product design and digital fabrication instruction.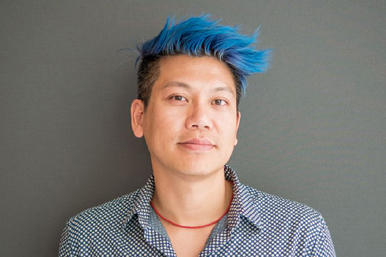 TIEN / UNITED STATES
DESIGNER & PROTOTYPER
Tien likes shiny things, bananas, miniature food, and the greasy rainbows floating in puddles. He loves lifehacks, assembly lines, and makerspaces and has two cats, Mao and Noriega, named after military dictators. He can be bribed with fried chicken.
Tien is a designer specializing in making things fun. He works with illustration and product design using laser cutters and 3D printers to rapid prototype. Tien is part of a team that develops electronic, educational tools for children and adults.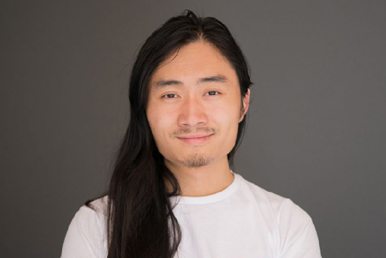 XUN / CHINA
FRONTEND & INTERACTION ENGINEER
Xun loves creativity through logical thinking. Experienced with a number of web/software/educational projects, he's good at workflows from concepts to prototypes to products. Xun is passionate about art, coding and their combination.
At Arduino, Xun is an interaction designer who elaborates concepts and builds prototypes ranging from wireframes to interactive devices. He is also a Software/Hardware developer of web services, Arduino projects, and other coding projects. Xun also works with Educational material development, technical writing, concept building, and researching.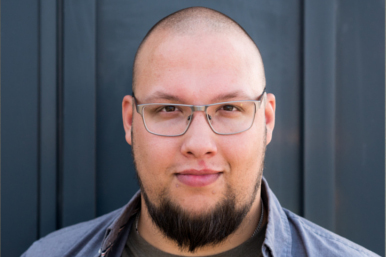 MARCUS / SWEDEN
INTERACTION DESIGNER
Marcus has a background in interaction design and computer science. Has experience with physical prototyping, web/ app design and in running workshops. He is passionate about education and learning by doing.
At Arduino, Marcus is an interaction designer, that works on education design and MOOC design.
KRISTOFFER / SWEDEN
3D PRINTER TECHNICIAN
Kristoffer has a keen interest in artistic graphics & printing as well as design for performing arts. He enjoys working with bicycles, 3D printers, and CAD software while being generally obsessed with dogs and vegetables of all kinds.
Kristoffer currently works with making educational material for the Materia 101 3D printer such as articles and tutorials. Besides this he responsible for prototyping with 3D printers and making sure the company computers and equipment do not explode.
COMMUNITY
ALESSANDRO / ITALY
COMMUNITY MANAGER
Born in Palermo, Alessandro studied product design at IUAV of Venice. Prior to Arduino, he was living in the Netherlands and working for different Italian and Dutch design studios such as Aldo Cibic, Minale-Maeda, Richard Hutten, and Chris Kabel.
Alessandro is the community manager of the Casa Jasmina project, where he can nurture his interest for new forms of production, and new relations between people and objects.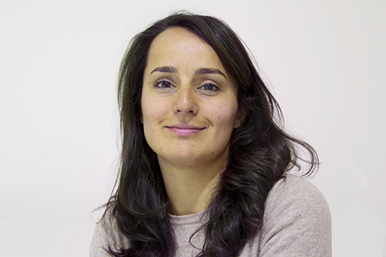 CRISTINA / ITALY
EVENTS & PR
Cristina is an anthropologist with a background in contemporary art.
She manages the organization of events, workshops and educational activities.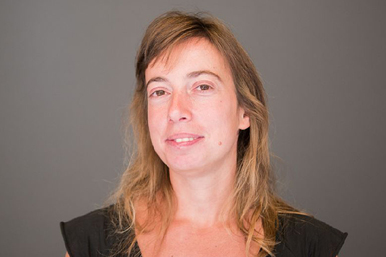 LUISA / ITALY
PRESS OFFICER
Luisa Castiglioni has a degree in Publishing. She works for some design studios and companies. She joined the Arduino team when the company was still at the beginning.
Her role is to lead Arduino communication with press. Everyday, she receives questions from journalists. And everyday she wonder how the Arduino world intrigues everyone, experts and beginners.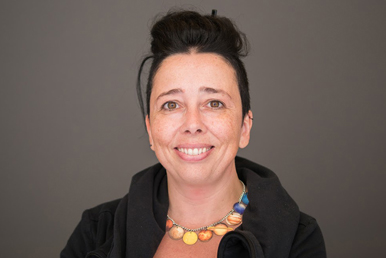 ZOE / ITALY
DIGITAL STRATEGIST
Zoe has a degree in Philosophy and Media Science. She works on Digital Strategy & Wearables at Arduino. She's been into media activism and political visual art for the past 10 years, working on precarity, social production, open source, material and immaterial labor in creative and service industries.
At Arduino Zoe's role is to lead a consistent communication language across different digital channels. She's is in charge of Arduino Blog and all social channels of Arduino global brand. She manages also Arduino newsletters and special projects like Arduino Day.
MICHAEL / UNITED STATES
TEACHER & WRITER
Michael started building useless devices and taking things apart at a very young age and later earned a degree in Electrical Engineering and Computer Science. Michael is an Associate Professor at the California College of the Arts.
Michael joined Arduino in 2013, primarily as a public speaker, workshop presenter, and Maker Faire organizer. Michael also represents Arduino at various exhibitions and conferences, and helps write documentation, tutorials, and other material.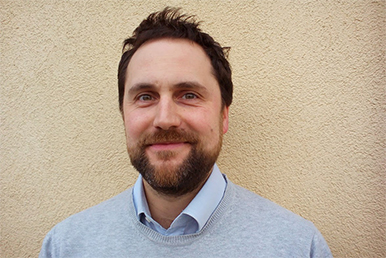 Mirco is a developer with a great passion for new technologies and for opensource hw & sw. He participates on several opensource-related communities.
Since 2012 he has travelled around Italy with ArduinoTour to teach Arduino, IoT and Processing.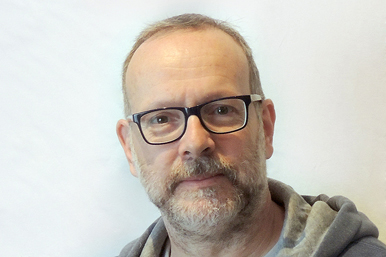 SIMONE / ITALY
EDITORIAL MANAGER
Simone began writing for Elettronica2000 in 1980 after which he directed magazines and wrote for PCWorld Italia. He taught for 10 years at the Journalism School of Milan and is a true maker. He wrote two books on Arduino, one prefaced by Massimo.
Simone is in charge of reorganizing the editorial contents of Arduino, using his experience and knowledge. His responsibilities include readership analysis, contents structuring and tagging, contents production guidelines, and overall editorial plan creation.
These are our great web community moderators from around the world:
AWOL, Brian, Cardinal Flyer, Leonardo Milani, Mike Cook, Mirco Piccin, Nick Gammon, PaulS Shirron, Rob Tillaart, Robert, Uwe Federer, Yot, llah, Héctor Abal, Juan Manuel Amuedo.
MANAGEMENT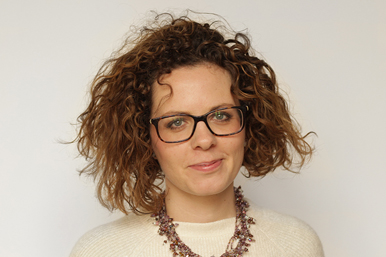 ADELE / ITALY
LOGISTICS MANAGER
Adele studied foreign languages and literature before working as a Spanish teacher to migrants and as administrator for a culture association. She spent a few years in sunny Seville, Spain before returning to Torino and joining the world of Arduino.
Adele works with customer care and logistics management in the purchasing department while building relationships with schools and public administrations.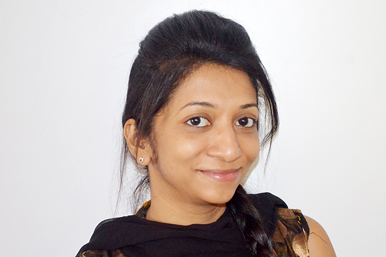 AMALA / INDIA
TRADEMARK ADMINISTRATOR
Amala has a Masters in Business Administration from VTU, Belgaum and Masters in International HRM from University of Bedfordshire. She is an ardent reader and art lover.
At Arduino Amala is in-charge of the trademark group. She also handles office administration, HR and accounts of the India office.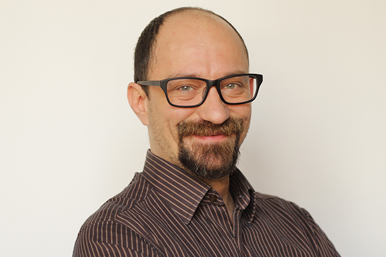 ANDREA / ITALY
PRODUCT MANAGER
Andrea was born in 1973 and grew up in a large family. He is the founder and member of various communities, from flight simulation to Google User Groups. Currently, Andrea lives with his Japanese wife, two daughters, a turtle, and many fishes. Before joining Arduino, was a +15 years ICT Manager in a multinational company.
Andrea is a product manager at Arduino. He takes care of the developing cycle of new boards, from the first idea to the mass production.
CHRISTIAN / ITALY
STORE MANAGER
Christian has a background in business development, operations, finance, budgeting, project management, and online sales through his work in Italy, Spain, UK, France, Brazil, UAE, India, and Hungary. He is skilled in leadership, linguistics, and ICT.
Christian manages the Arduino Store with an overall focus on stock, products, content, and order management. He is also responsible for logistics, accounting, reporting, customer support, supplier/vendor management, and business development.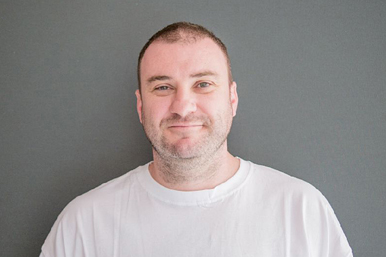 CSABA / HUNGARY
MANAGING DIRECTOR
Csaba has extensive experience in software and business development in many different fields.
Csaba manages the Budapest Arduino Office and the Hungarian suppliers for the Arduino Store.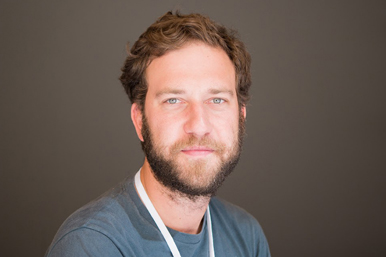 DAVIDE / ITALY
MANAGING DIRECTOR
Davide's been tinkering with video experiment since his teenage, falls in love for Arduino in his 20ies. Digital storyteller and dreamer, witnessed and took action in the blooming of the Maker Movement in Italy and Europe. In his spare time he creates stories and prints toys with his son.
Responsable of the overall management of the Italian Office, looks after the team, economy and new projects in their early stage. Additionally responsible on new products on the Store, keeping an eye on this ever changing market.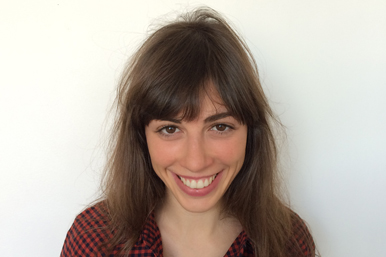 DARIA / ITALY
SUPPLY CHAIN MANAGER
Daria is an Industrial Engineer coming from Renewable Energy sector where she has worked as a Project Manager and Operational Manager. Interested in finance, art, fashion, nature, sport; she has 9 dogs and a small farm but she is still looking for a domestic bear.
Daria constantly interacts with manufacturing, sales and distribution in order to manage the products production flow.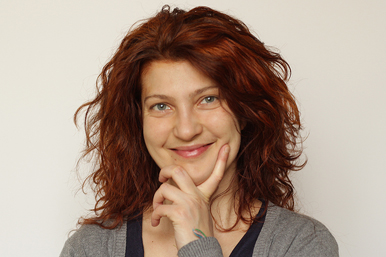 Elena grew up in a little village near Ivrea and moved to Torino to study theatre. She loves working with cultural projects for youth associations and is experienced in the field of ONGs. Luckily in Arduino she finds a good balance between the two.
Elena currently works in the administration department of Arduino. Since joining the company in 2012, she has also worked with customer care and logistics management.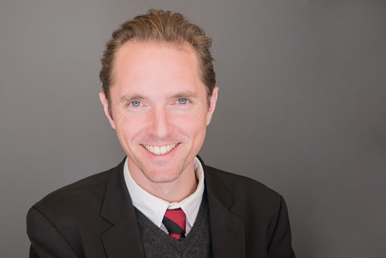 FREDERIK / DENMARK
PROJECT MANAGER
Frederik is a great storyteller and has been working both as a game designer and in the movie industry. A pioneer in interactive drama and other artsy stuff. Not surprisingly his master's thesis in History of Religion was on tv-series Battlestar Galactica.
Working as a project coordinator, Frederik spends his time planning, executing and managing the teams and projects. Focusing on making everyone perform their best, processes and facilitation falls second nature to Frederik.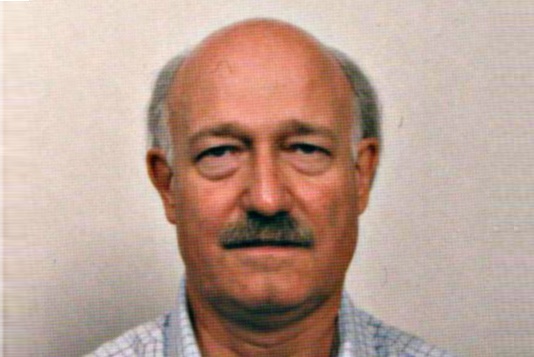 GINO / ITALY
EU PROJECT MANAGER
Gino has experience in the fields of tourism (adventure travel all over the world), education (teaching tourism and social studies in secondary schools), and EU project management (pilot projects in education, exchanges of students and social workers).
Gino is focused on supporting administration and management tasks in the implementation of EU and locally funded projects involving the Arduino community. He also works with research and development efforts which are consistent with Arduino's strategies.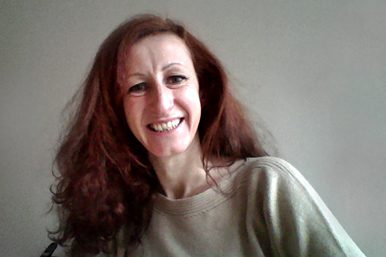 GIOVANNA / ITALY
FINANCES & ACCOUNTANT
Giovanna is an accountant. Before joining Arduino she worked for various professional accountancy firms -both Italian and International- preparing company tax returns, reporting, and administrative fulfillments.
At Arduino Giovanna manages accounting, entries and administration.
KRISZTINA / HUNGARY
LOGISTIC COORDINATOR
Kriszina studied as a tour guide and after school spent a half year in England to improve her language skills. She has a passion for writing, tourism and English history.
At Arduino Kriszina is working as a warehouse coordinator. She processes the daily orders of the Arduino Store, deals with several import and export tasks, manages the Customer Support service.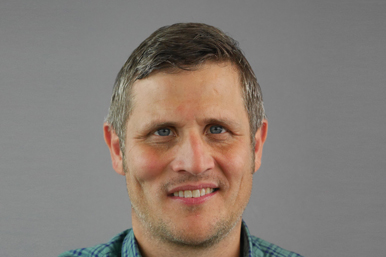 JAKE / SWEDEN
PROJECT MANAGER
Jake has a degree in communication and sustainable development and has experience with international education both as a student and a teacher. He has worked with developing and facilitating e-learning platforms and is interested in using that experience to develop low-cost educations products with wide spread availability.
At Arduino Jake is mainly focused on the development and operational management of education projects and programs offered to our community. This is done through working with an idea from the concept phase and helping transform it to a final product ready to be experienced by Arduino learners.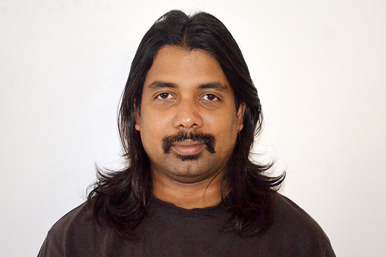 JOBIN / INDIA
MANAGING DIRECTOR
Jobin has 15 + years experience in electronic systems, AI and robotics. His expertise include setting up and managing design and development facilities, resource management and processes
Jobin heads the India office. He takes care of finances, policies and overlooks design and development.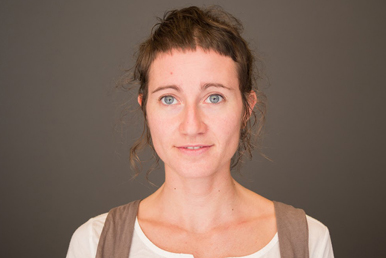 KATIA / ITALY
PRODUCT MANAGER
Katia was born in Ivrea and studied Industrial design in Politecnico di Milano. She joined Arduino in 2011.
Katia is a product manager. She follows the Arduino products in all aspects of their development.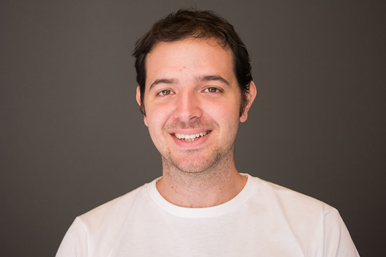 Luca is a Web and DevOps expert who likes to be a maker in his spare time. In his mind Arduino is the perfect synthesis of both worlds.
Luca is responsible for the Web Architecture and IT in Arduino. He manages and optimizes the cloud infrastructure and, most importantly, the fantastic developers team.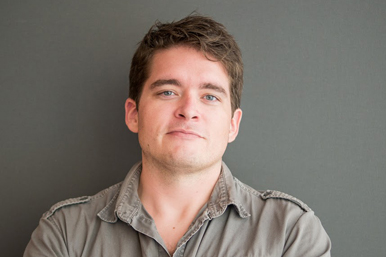 QUINN / UNITED STATES
OFFICE MANAGER
Quinn has a degree in photography, experience as a chef and dual masters in sustainable project management and business development. He is slightly obsessed with Reddit, Legos, Scuba, movies, and gazing upon earth from space before he dies.
Responsible for the overall management of the Swedish office in regards to the team, economy, and clients. Additionally responsible for internal/external development and business development. When the team is not happy, Quinn is not happy.
MARIA / SWEDEN
ACCOUNTANT
Maria has a degree in international development and management as well as in accounting. She has an ironic sense of humor and enjoys reading, travelling, and playing boardgames.
After three years in Spain, Maria joined Arduino in 2016, where she handles all accounting related issues for the Swedish office.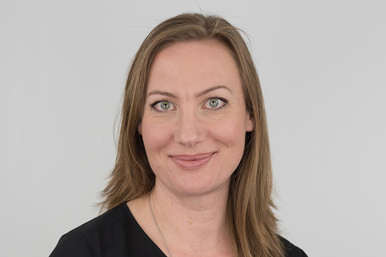 SARA / SWEDEN
PROGRAM MANAGER - ATHEART
Sara has a lot of experience from coordinating EU projects on different levels. In her spare time Sara likes garden work and growing her own vegetables.
At Arduino Sara divides her time between EU project management as well as running the AtHeart program.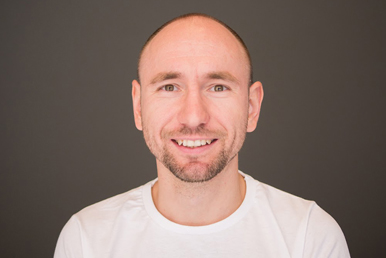 ZOLTAN / HUNGARY
LOGISTIC MANAGER
Zoltán worked for CIB Bank Ltd. (part of Intesa Sanpaolo Group) before joining Arduino. He gained experience in IT by working as an executive assistant for a CIO and then became and HR assistant, coordinating several projects and improving HR processes.
Zoltán works as the logistic coordinator. He processes the daily orders of Arduino Store, dealing with several import/export tasks, and managing the Customer Support service.