Open source brings a new generation of water management to the world
Smart irrigation takes a leap forward, thanks to the collaboration between Challenge Agriculture and Arduino.
The world of agriculture is changing at an ever-increasing pace. To take irrigation management to the next level, Challenge Agriculture embraced innovation.
The company has leveraged its agronomical, ecological and economical skills to contribute to the evolution of tensiometric irrigation management for the past 35 years. About 10 years ago, the company's CEO Xavier Eftimakis realized that a more powerful tool was needed to observe soil and monitor irrigation in order to achieve optimal yields, save water, and conserve fields' quality. He decided to invest in developing Challenge Agriculture's own board: the R2-DX, inspired by field experience and open-source electronics. But with the many evolutions of the agronomic industry and environmental issues more pressing than ever, Eftimakis felt it was time to take another step forward.
"My clever cousin Mike Eftimakis was already using Arduino, and I always loved the open-source concept: it is the philosophy I follow in sharing my experiences in agronomy. My son Marc, who is a developer, joined the project as well. With Arduino's help, we worked together efficiently to make our board."

XAVIER EFTIMAKIS, FOUNDER AND CEO AT CHALLENGE AGRICULTURE
Challenge Agriculture and Arduino partnered to develop Irriduo®, a smart solution for irrigation and many other water management applications.
By combining the new Edge Control with the Arduino MKR GSM for connectivity and firmware, including access to a dedicated cloud, a new generation of water management products has begun.
"The Arduino Edge Control opens up many new opportunities for solutions in smart agriculture and industrial projects."

XAVIER EFTIMAKIS, FOUNDER AND CEO AT CHALLENGE AGRICULTURE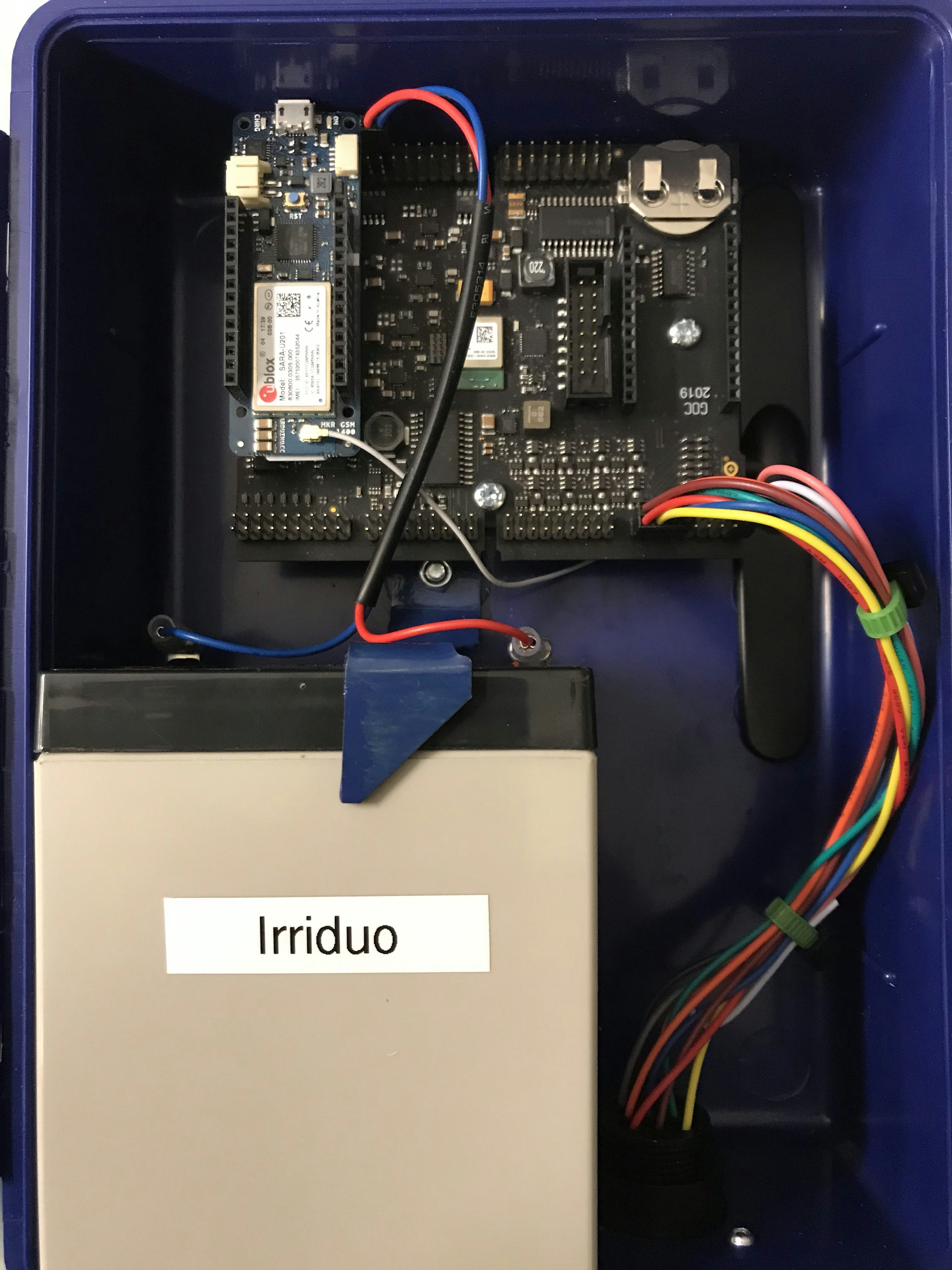 Learn more on Irriduo®
Arable farming comes with its own unique set of challenges: remote locations, changeable soil conditions based on field topography, and specific crop rotation schedules – to mention but a few. Challenge Agriculture and Arduino worked to create an optimal solution for these needs: Irriduo® is a tool for the professional observation of soil using tensiometry, a technique universally used to measure the natural tension of water in the soil. Its board allows for sufficient inputs to easily install sensors at different depths underground, to measure humidity, and offer a clear, real-time image representation of constantly changing values. Multiple sensors per field provide accurate readings for 6 crop cycles of 3-4 months each – i.e. 4,000 measurements – or for as long as 4 years in the case of perennial crops. Irriduo®'s data gathering and processing capabilities support informed decisions on actions to take. But constant sensing and monitoring are only half the story: by automating irrigation controls, Irriduo® also reacts in real-time to changing conditions. This is especially important in regions suffering from droughts, where strict regulations are enforced to limit the volume of water that can be used and the time of day/night irrigation can be activated.
Benefits of Irriduo® for the final customer:
Gain in-depth soil knowledge. Several factors can influence the way water moves within the soil profile, feeding the roots. Irriduo®, connected to WATERMARK®(Irrometer Co) sensors, is designed to observe water availability in the soil, with the option to generate decisional graphs and 2D imaging.
Take action to adapt. The board is able to actuate and control valves, as well as other components, in order to ensure consistent yields while using water efficiently and conserving soils.
Make it your own. Users can decide whether to purchase the ready-to-go solution from Challenge Agriculture or build and customize their own systems leveraging the Arduino ecosystem.
The Arduino Edge Control is designed for precision farming.
Optimize use of water, fertilizers, and pesticides, improve plant health, reduce human error, automate tasks, adapt to weather conditions, share real-time insights on crop conditions.
Why Choose Open Source?
Xavier began his career as a farmer, and has always maintained the vision that Challenge Agriculture should stay at clients' side. While at the height of experience and expertise in water management, the company is not interested in growing so much that it cannot keep up with regular work in the fields. However, Xavier says "Keeping this new board for ourselves alone would be silly. We have installed over three thousand units so far, but this technology – and the knowledge it unlocks – is worth spreading a hundred times over." The open-source model allows the whole world to access cutting-edge innovation, which is key to tackling major global issues as soils urgently need to be better observed, respected, understood, and properly managed.
"We like challenges, we are curious, we want open knowledge to support water professionals because water use is a crucial issue for the next decades."

XAVIER EFTIMAKIS, CEO AT CHALLENGE AGRICULTURE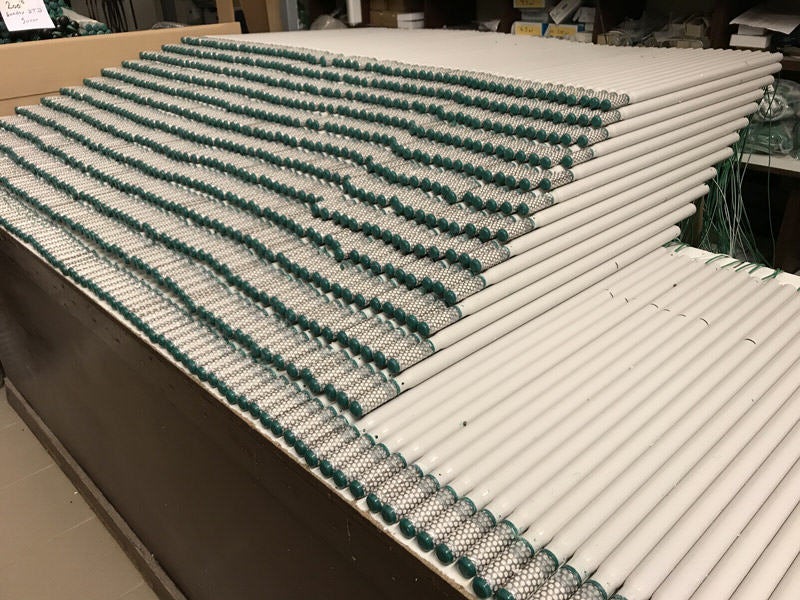 The Arduino Edge Control is a remote monitoring and control solution, optimized for outdoor environments. It can be positioned anywhere and is suitable for precision farming, smart agriculture, and other applications requiring intelligent control in remote locations. Power can be either supplied via solar panel or D/C input.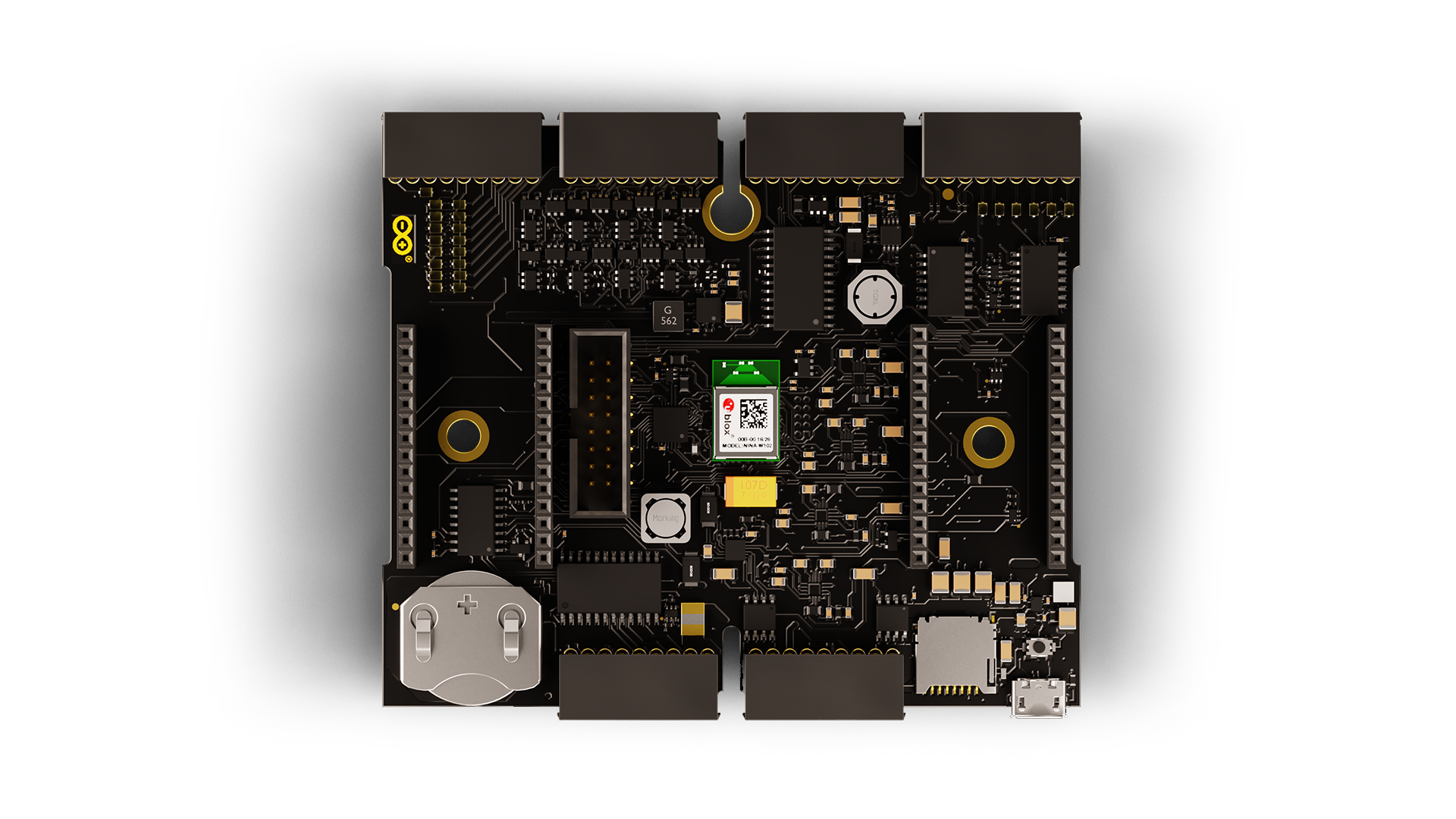 The Arduino Edge Control can be used to deploy AI on the edge. It can be expanded with 2G/3G/CatM1/NB-IoT modems, Lora, Sigfox, and WiFi/Bluetooth connectivity and managed remotely via the Arduino or third parties clouds.
And there's more! The Arduino Edge Control has an infinite variety of applications beyond agriculture: power plants, construction sites, parking lots and swimming pools are only some of the possible contexts where it can make a difference.