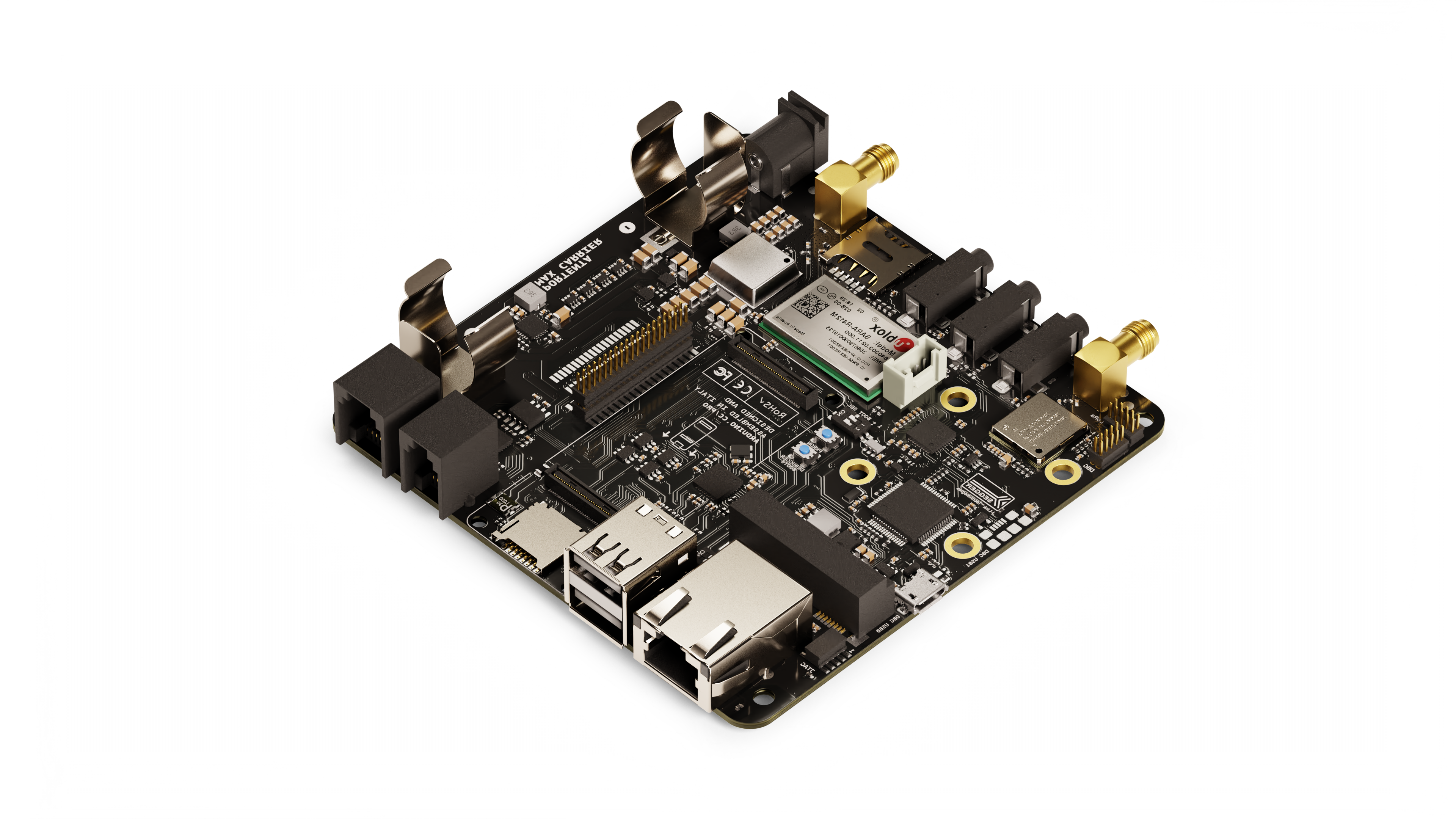 Easily prototype your Portenta applications. Deploy in zero time.
Enable edge AI for high-performance industrial, building automation and robotics applications with the Portenta Max Carrier
PORTENTA MAX CARRIER
Take your innovation capabilities to the max: boost your Portenta projects with connectivity options and plug-and-play connectors 
Arduino Portenta Max Carrier is ready to transform Portenta modules into single-board computers or reference designs for Industry 4.0. How? Thanks to dedicated high-density connectors, it can be paired with Portenta X8 or Portenta H7, allowing you to easily prototype and deploy industrial applications. This Arduino Pro carrier further augments Portenta connectivity options with LoRa®, Cat-M1 and NB-IoT. Among the many available connectors there are Ethernet, USB-A, audio jacks, microSD, mini-PCIe, FD-CAN and Serial RS232/422/485. Portenta Max Carrier can be powered via external supply (6-36 V) or battery leveraging the onboard 18650 Li-ion battery connector with 3.7 V battery charger.
Key Benefits
Easily prototype industrial applications and minimize time to market
A powerful carrier exposing Portenta peripherals (e.g. CAN, RS232/422/485, USB, mPCIe)
Multiple connectivity options (Ethernet, LoRa®, CAT-M1, NB-IoT)
MicroSD for data logging operations
Integrated audio jacks (line-in, line-out, mic-in)
Standalone when battery-powered
Onboard JTAG debugger via microUSB (with Portenta H7 only)
FAST AND EASY TO DEPLOY
Make prototyping and developing new applications easier than ever
CONNECTIVITY OPTIONS
Extend your options to connect, with a wide range of protocols and technologies
UPGRADE EXISTING SOLUTIONS
Test hardware and upgrade your existing Portenta-based systems
INDUSTRIAL PROTOTYPING
Easily deploy AI to your industrial, building automation and robotics solutions
APPLICATION EXAMPLES
Go from prototype to Pro: deploy your idea in zero time
The Portenta Max Carrier is a great reference design to develop your own custom products around the Portenta ecosystem. In addition, Arduino Pro can provide full development, production and operation support to develop solutions tailored to your business needs.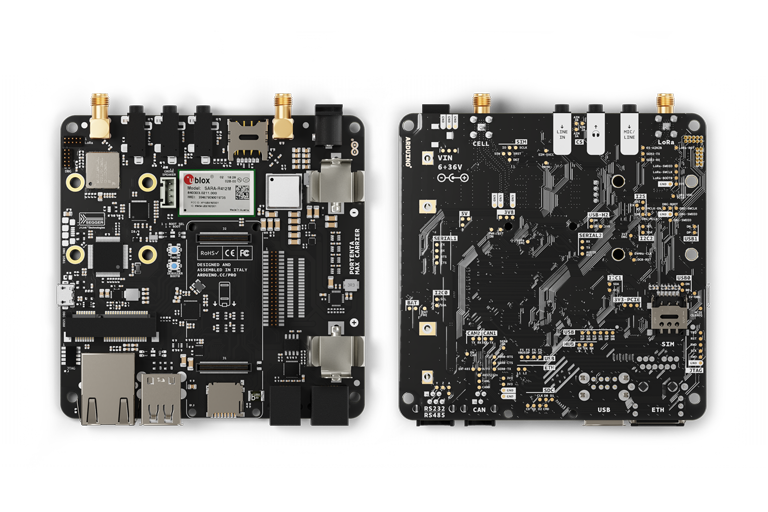 Prototyping on Portenta X8 projects
The Portenta Max Carrier is designed to assist developers with their prototypes by exposing the main peripherals of the Portenta family modules. When combined with a Portenta H7, it allows for easy debugging through the JTAG connector and for inspection of the CAN lines. At the same time, it is the right tool to test Ethernet connectivity as well as to extend connectivity options (CAT-M1, NB-IoT and LoRa®).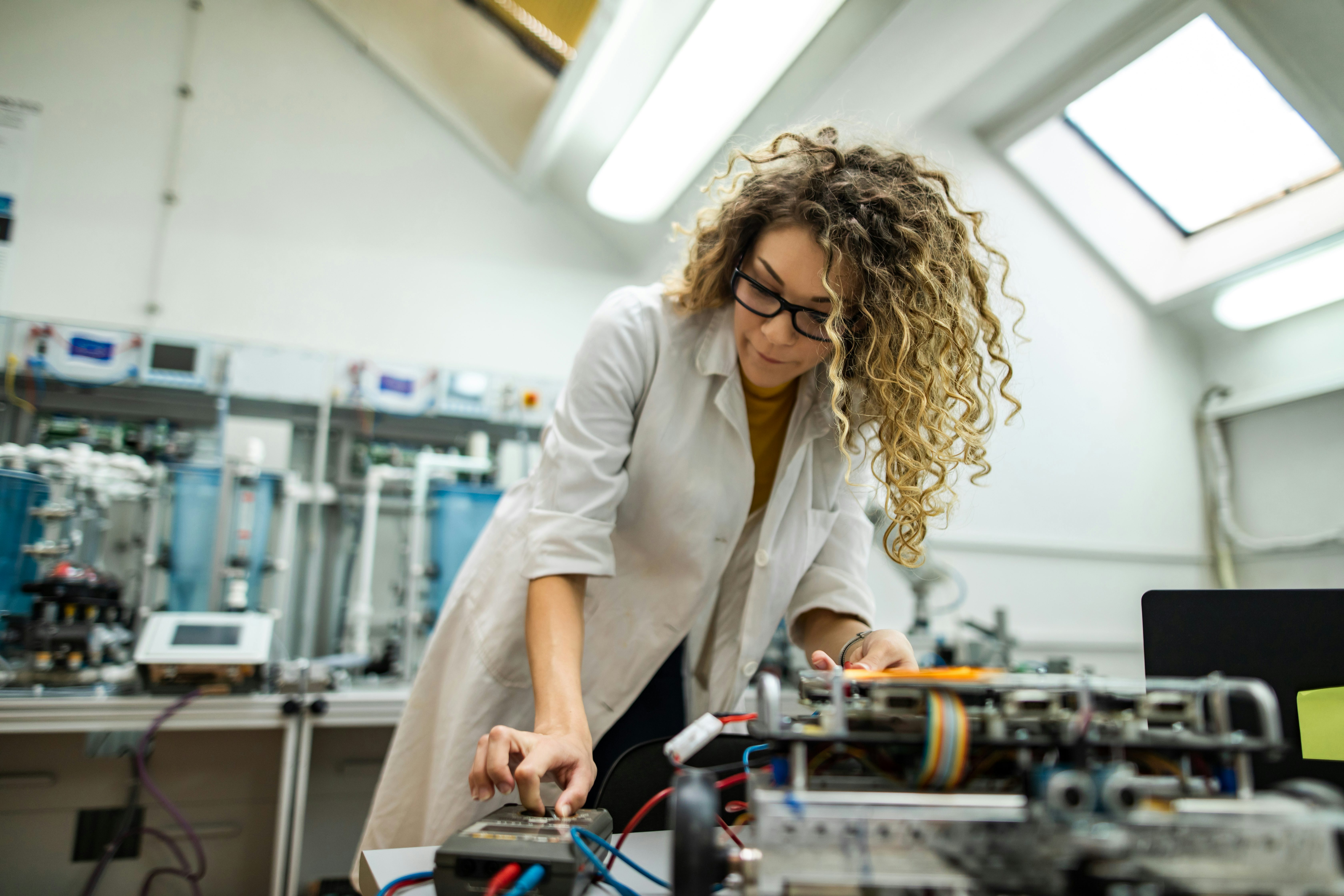 Automation for buildings, industries and smart cities
Portenta Max Carrier can combine with Portenta X8 to become a powerful, industrial Linux computer. This can be programmed to monitor and manage a wide range of data through a multi-protocol gateway – connecting to the Cloud or ERP system via Wi-Fi®, LoRa®, NB-IoT, or LTE Cat.M1 – or become the heart of a smart AGV equipped with the sensors and intelligence to optimize logistics in the factory or warehouse. In shopping malls or stations, it can provide smart digital kiosks with the computing power, memory and various features they need, from card readers to microphones. And at home or in the office it can simultaneously control HVAC systems, switch smart appliances on and off, autonomously adjust lighting and control accesses. Just add an HMI display to keep everything under control.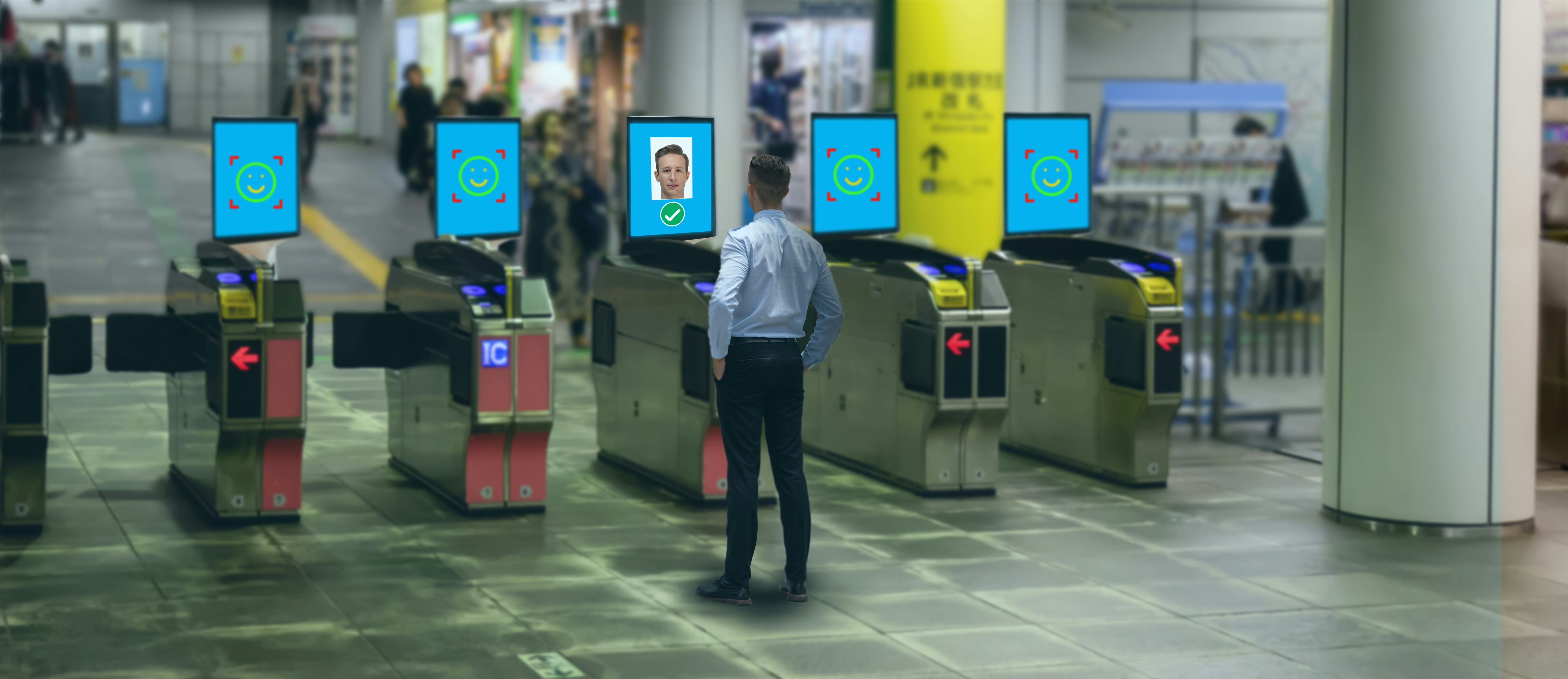 PORTENTA MAX CARRIER TECH SPECS
| CONNECTORS | High Density connectors compatible with Portenta products; 2x USB A female connectors; 1x Gigabit Ethernet connector (RJ45); 1x FD-Can on RJ11; 1x mPCIe; 1x Serial RS232/422/485 on RJ12 |
| --- | --- |
| WIRELESS MODULES | Murata CMWX1ZZABZ-078 LoRa®; SARA-R412M-02B (Cat.M1/NBIoT) |
| AUDIO | 3x audio jacks: stereo line-in/line-out, mic-in; Speaker connector |
| MEMORY | microSD |
| DIMENSIONS | 101.60 mm x 101.60 mm (4.0 in x 4.0 in) |
| DEBUGGING | Onboard JLink OB / Blackmagic probe |
| POWER/BATTERY | Power Jack for external supply (6-36 V); On-board 18650 Li-ion battery connector with battery charger (3.7 V) |
| OPERATING TEMPERATURE | -40 °C to +85 °C (-40 °F to 185 °F) |