The original all-in-one IoT platform
Arduino Pro is a complete platform providing hardware, firmware, software, cloud services and content.
A simple, quick and secure IoT application development platform
Arduino provides the most complex libraries to solve enterprise problems e.g. connecting field bus like mod bus. We are also developing partnerships related to AI applications to make it possible to do image recognition or signal processing on a microcontroller without the developer having to know all the details about how the algorithm works.
Quickly build a custom device using a range of modular Arduino boards that offer a choice of integrated connectivity including WiFi, Ethernet, LoRa®, Sigfox and mobile IoT (LTE Cat-M and NB-IoT) and include an 32-bit Arm microcontroller and on-board cryptoauthentication as standard.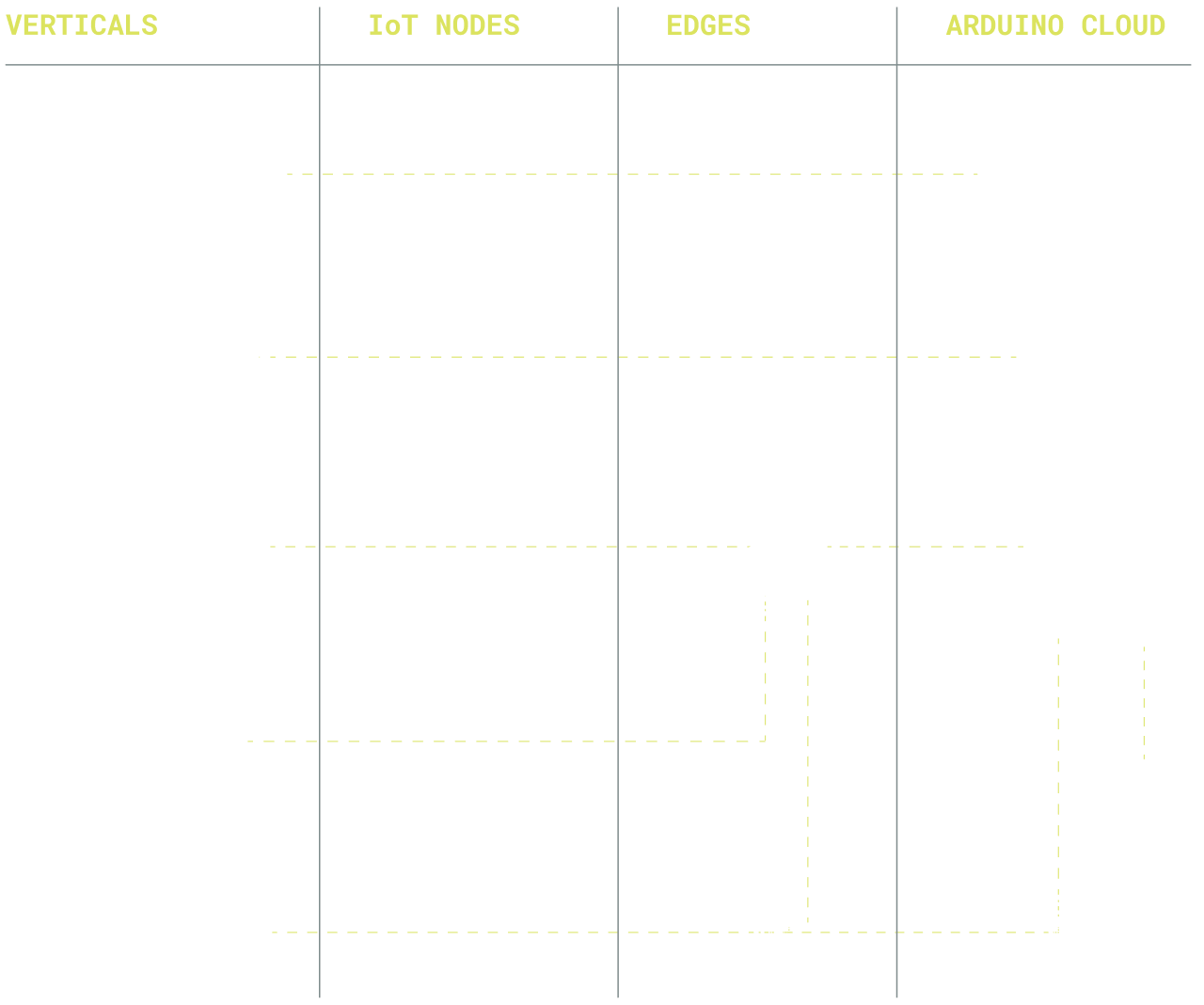 Open Source
It also provides a key benefit to professional developers by enabling faster adoption of the technology thanks to the additional flexibility and reduction of the lock-in risks. Our revenue model related to software is more sophisticated compared to the traditional closed source models based on selling licenses regardless of the usage scenario: we base our technology stack on OSI-approved software licenses that allow the code to be used, studied and modified by anyone; at the same time we offer dual licensing options for enterprises and professionals who need even more control.
Reduced friction by reducing the amount of redundancy. Arduino provides engineers with the tools to avoid the need to rewrite or repeat tasks and coding, thus leaving them free to focus upon the end application especially through the Arduino Cloud.
Learn more
Our cross-curriculum content and open-source approach are essential tools for STEAM classes.