Arduino IoT Cloud
A secure and scalable service for frictionless IoT development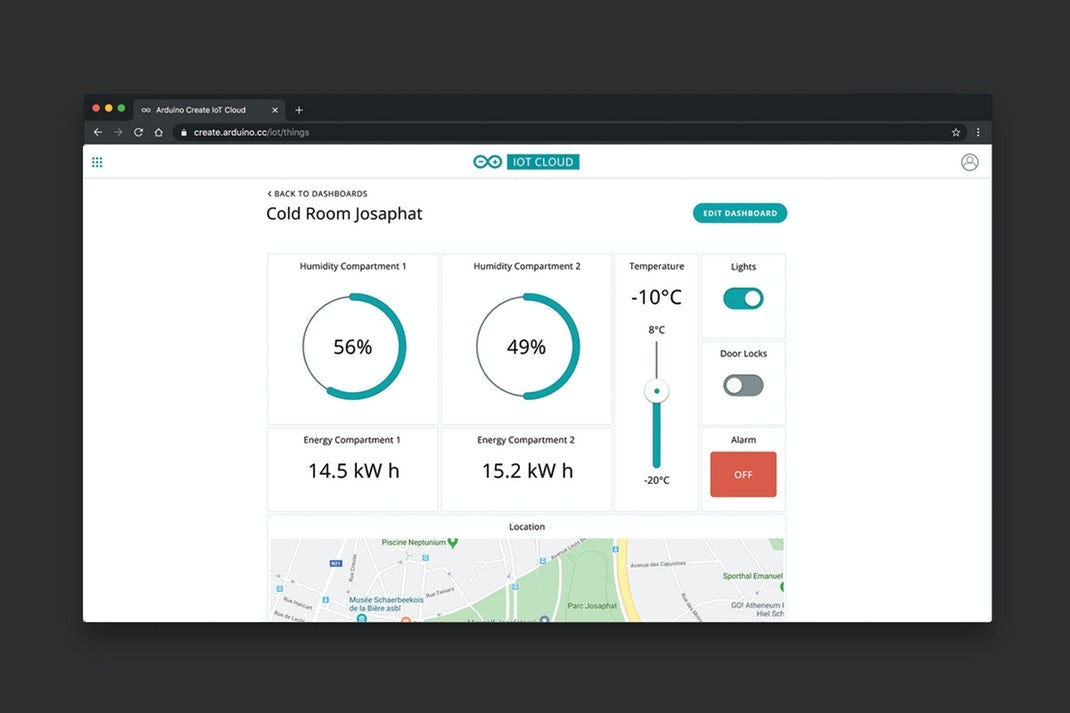 Connect, manage and monitor
With the Arduino IoT Cloud web app on desktop or mobile you can quickly connect, manage and monitor your devices from anywhere in the world. Arduino IoT Cloud will also automatically create the code to program your device with - just add a couple of lines to customize it how you want. If you're new to Arduino don't worry there's example code for hundreds of sensors and actuators.
Business logic
Stream sensor data to a spreadsheet, database, or automate alerts and actions using simple webhooks. Examples for connecting to Google Spreadsheets, Amazon Alexa and many more third party services are available. Developers can also create custom apps using Arduino IoT Cloud APIs.
Security
Arduino IoT Cloud uses best practises without you having to worry about the details. All IoT device communications to the cloud use the industry standard SSL protocol for encryption. Arduino MKR and Arduino Portenta board families have on-board crypto-authentication chips and are further secured using X.509 certificate-based authentication.
Setting up is easy
Find out more about Arduino IoT Cloud's features and read our documentation.