HIGH SCHOOL
CTC GO!
Guide high school students from the basics of electricity and coding to advanced circuit building and programming with a set of playful, hands-on experiments, grounded in the real world.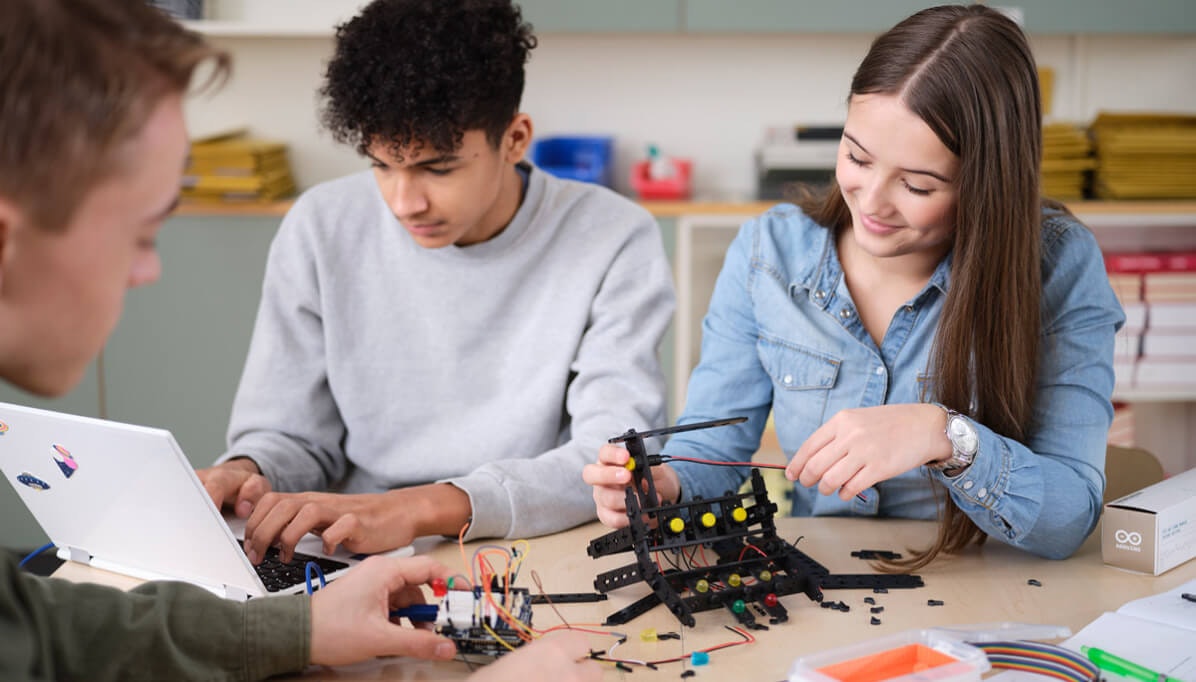 Everything you need for engaging and relevant STEAM lessons
CTC GO! is a comprehensive, hands-on learning program that guides students through the fundamental concepts of electronics and coding, and challenges them to assemble, wire and program a set of fun tabletop games.
Each kit includes hardware, access to online learning content, and dedicated support.
Hardware and components
The kit comes with all the necessary hardware for up to 24 students, including 8 UNO WiFi Rev2 boards, 8 Arduino Education shields, breadboards, batteries, cables, assembly pieces, and various sensors and actuators.
All components are packed into durable, stackable boxes, optimal for easy storage and years of use.
Replacement parts can be purchased separately.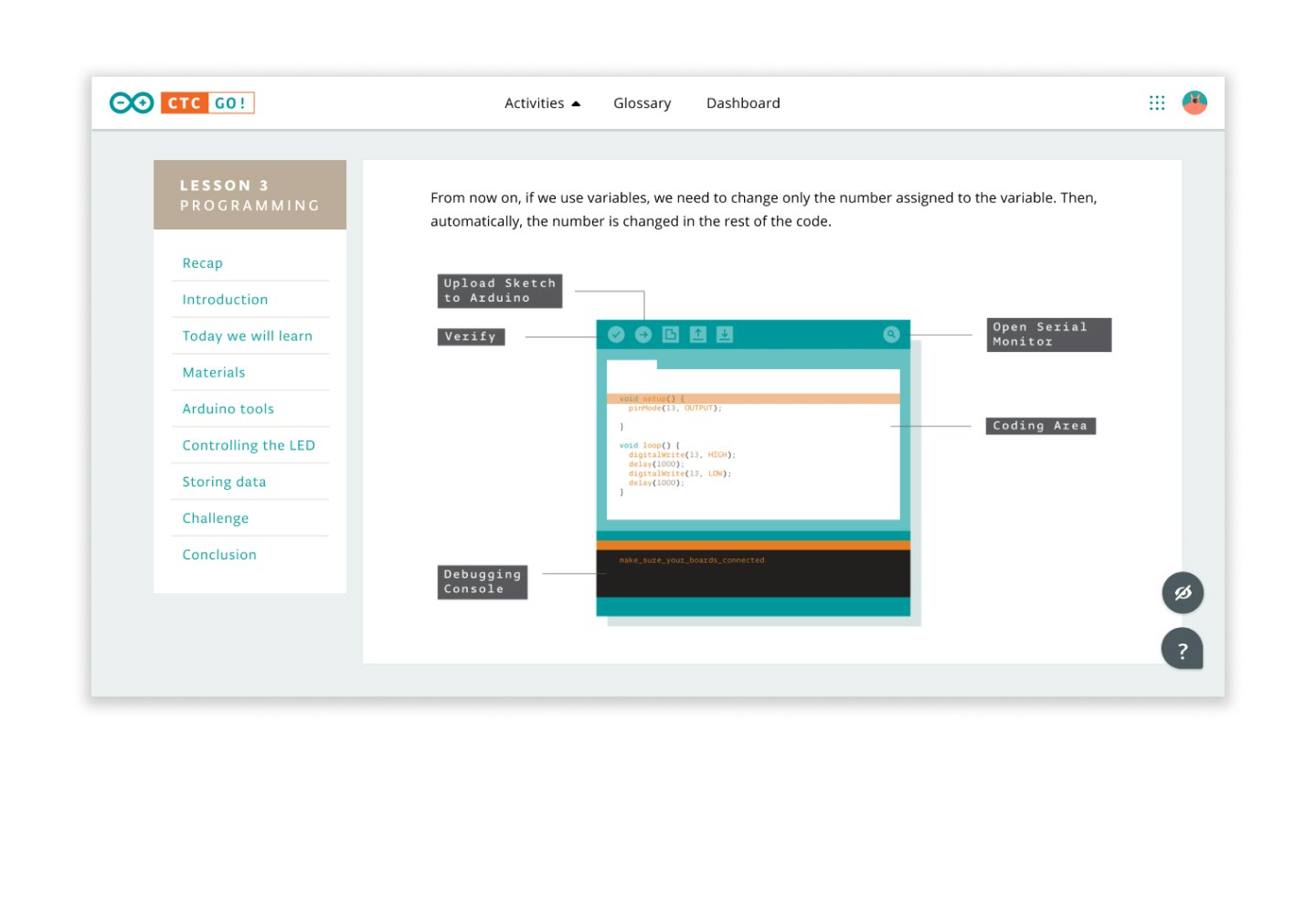 Online learning content
CTC GO! - Core module comes with access to an online platform with 8 lessons and 8 guided projects, adding up to 24 hours of learning. All content is designed by the Arduino Education team featuring gorgeous illustrations, videos, assembly animations, glossary and more.
Teachers are supported with classroom management guides, curriculum materials, tips and troubleshooting advice.
All materials are aligned with NGSS for K-12 in the U.S. and the National Curriculum of England.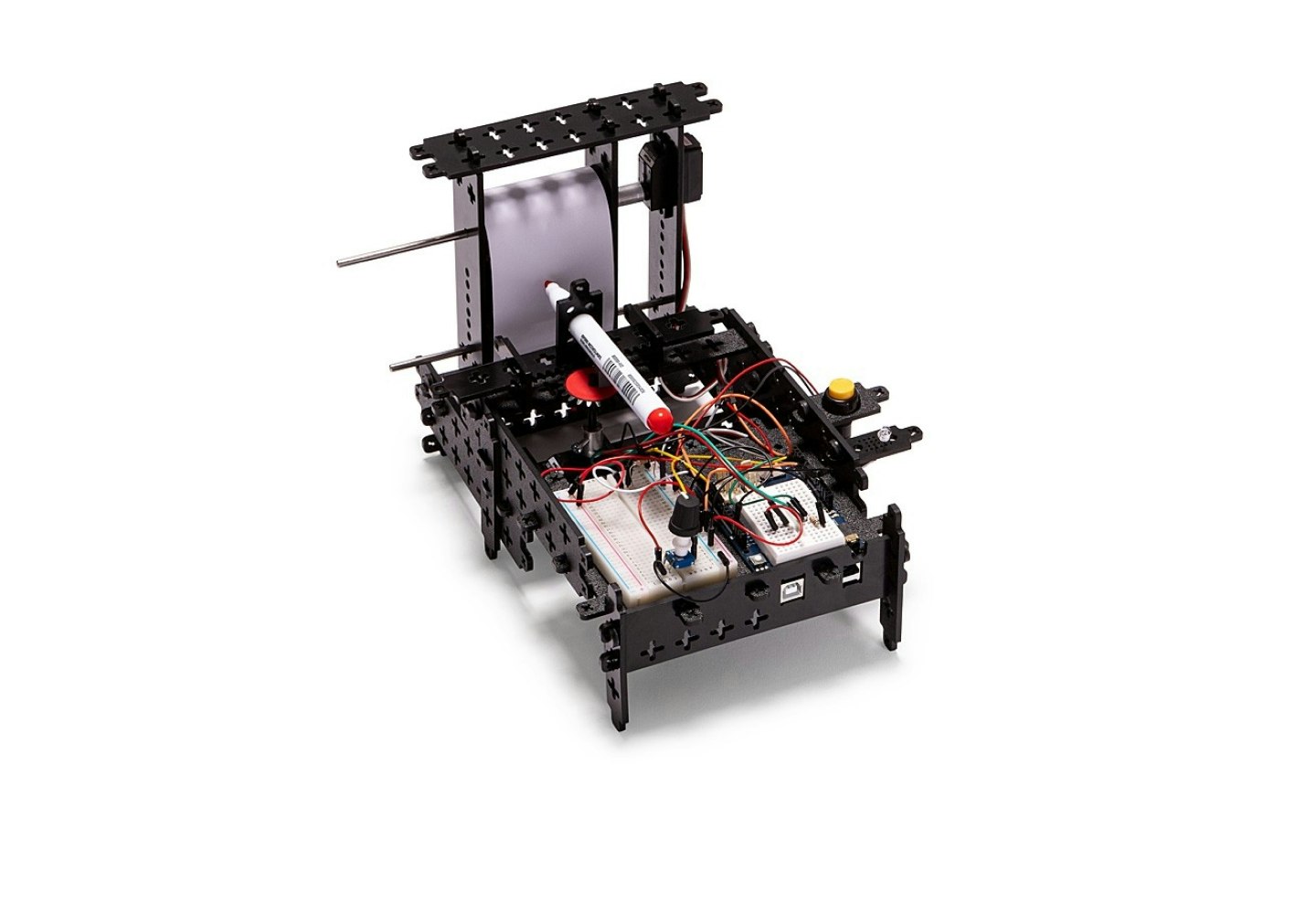 Continue learning with expansions!
Once you have completed the CTC GO!- Core module, you can continue learning with thematic expansions, which build on top of the skills and knowledge students have obtained during the Core course.
The Motions expansion introduces students to new, more challenging concepts, such as motion and working with motors through additional 4 lessons and 4 projects.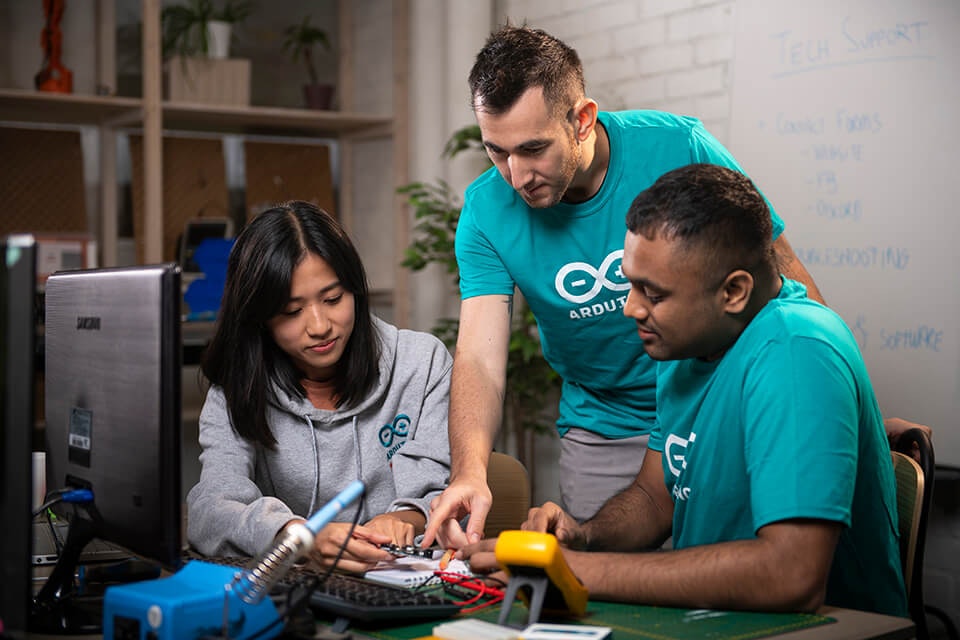 Dedicated training and support
CTC GO! comes with access to dedicated assistance from the Arduino support team, including a personal onboarding video call, support webinars with Arduino Education experts and teacher training videos.
Additionally, our support team is ready to assist you with troubleshooting, purchases, platform-related questions or any other inquires via email.
Frequently Asked Questions
Do I need the CTC GO!- Core module to use the expansion packs?
Yes, completing the Core module is required before getting started with expansion packs. Expansion packs are designed to further build on the knowledge and concepts introduced in the Core, and will not cover the basics.
Additionally, the expansions do not provide all the necessary hardware, and are meant to compliment the materials from Core module with new thematic components.
What languages does the online platform support?
The CTC GO! Core module is available in English, German, Italian, Spanish, Portuguese and French.
The CTC GO! Motions expansion pack is available in English, Spanish and French.
You can contact our support team for more information on specific languages.
What other materials would I need to use the kit?
All the electronics and learning materials are included in the kit. You will only need a computer running Windows 7 or higher, Linux, and Mac OS with a USB port and access to the internet.
You will also be required to install the Arduino IDE to your computer in order to program the Arduino boards.
How do I access the online content?
Each kit comes with a unique activation code, stored under the lid of the packaging. When getting started with the kit, you will be asked to activate it by going to arduino.cc / education, clicking on "register kit", entering the activation code and creating an Arduino account.
Once the kit is activated, you can access all the online content by logging in to the platform with your Arduino account.
Download complete FAQ
Downloadable files
Find more information about CTC GO! by downloading curriculum materials, product factsheet, or checking the complete FAQ.
Start your educational journey with us
To get your own CTC GO!toolbox you can visit our online store, or find an official educational distributor in your area.