MIDDLE SCHOOL
Education Starter Kit
Get started with programming and electronics in your classroom with a set of step-by-step exercises - no previous experience necessary!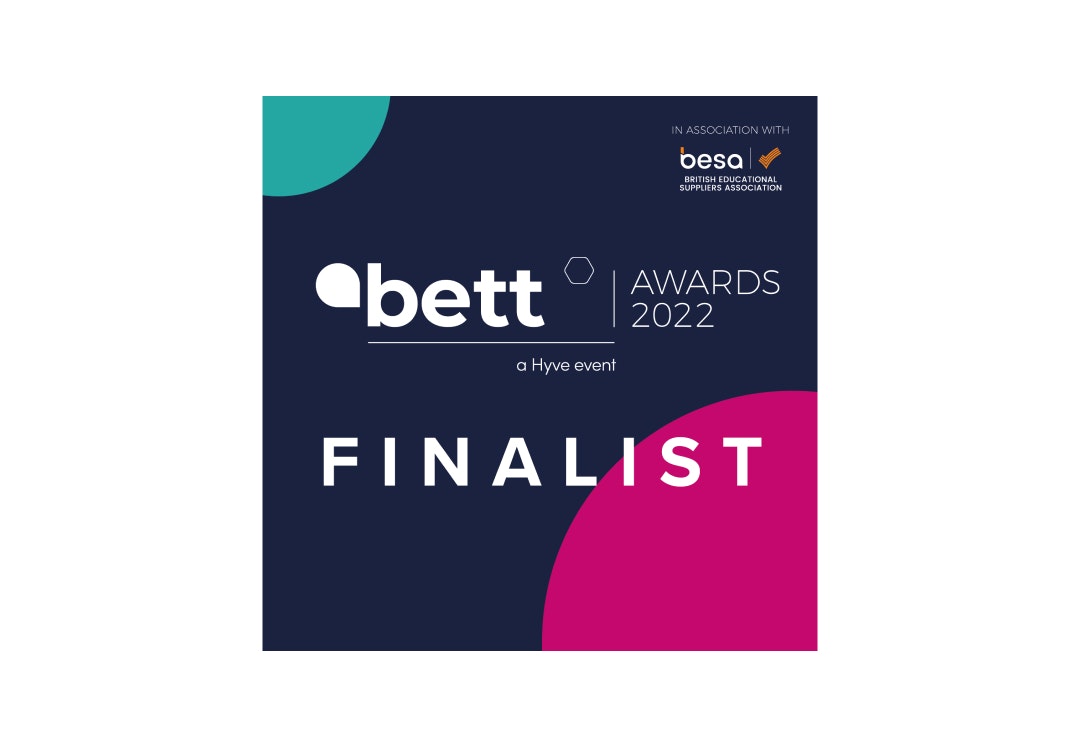 NEWS
Education Starter Kit is a BETT Awards 2022 finalist in the 'Hardware - AV - VR/AR - Robotics or Digital Device' category.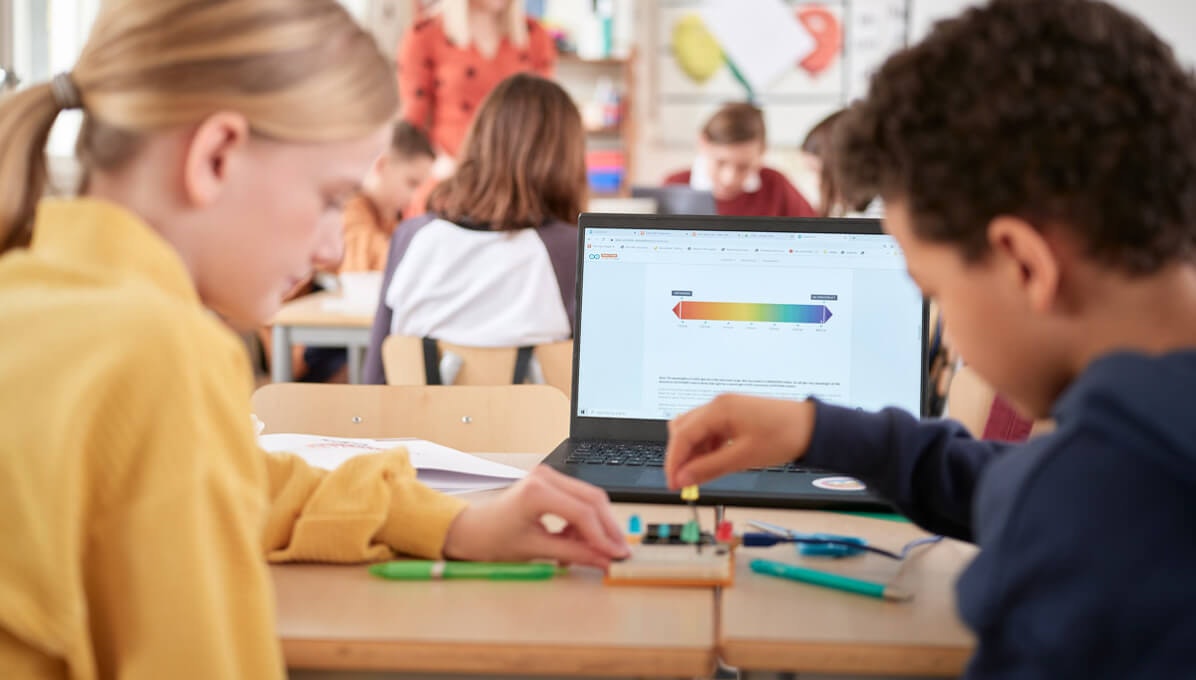 Beginner-friendly guided solution for your classroom
Get started with the basics of electronics, programming, and coding. No prior knowledge is necessary - the kit will guide you through 11 exciting lessons, introducing concepts like current, voltage, resistance, and important 21 century skills, such as problem solving and critical thinking.
Each kit includes everything you need for the course: hardware, access to online learning content, and dedicated support.
Hardware and components
Each kit comes with all necessary hardware suitable for up to 8 students, including 4 Arduino UNO rev3 boards, 4 multimeters, 4 breadboards, batteries, wires, and various sensors and actuators.
All components arrive in a durable reusable box with sorting trays, protecting the components and making classroom management easier.
Replacement parts can be purchased separately.
Online learning content
Education Starter Kit comes with access to an online platform with 9 guided lessons, 2 open-ended projects, glossary, tips and logbooks filled with exercises - a total of up to 25 hours of learning! Teachers get supported with teacher's notes, evaluation guidelines, curriculum materials and time management tables.
This Student Kit follows the US common standards and focuses on core concepts of coding and electronics.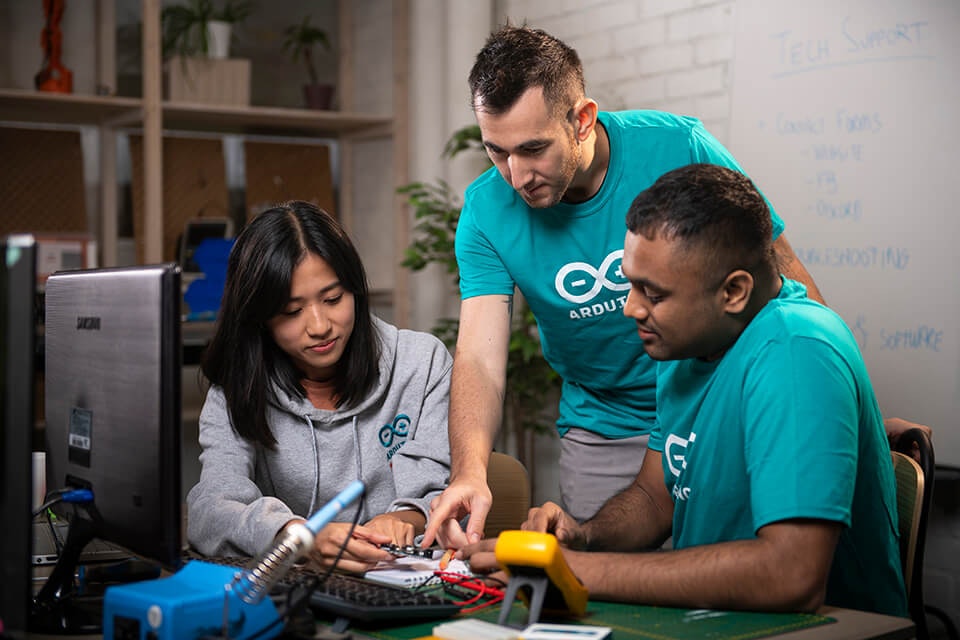 Dedicated support
Each Arduino Education kit comes with access to dedicated assistance from the Arduino support team, which is ready to help with troubleshooting, purchases, classroom management or platform-related questions.
User Testimonials
"I really enjoyed working with the Arduino Education Starter Kit and it made me want to learn more! "
Middle School Student, Pittsburg, USA
" I thought the Arduino Education Starter Kit was a fun way to get into the classroom... and get to work with coding"
Middle School Student, Pittsburg, USA
"When working with the Arduino Education Starter Kit, I learned new concepts that I didn´t know before and I want to learn how I can use them in life."
Pittsburg, USA
Frequently Asked Questions
What is the difference between the lessons and open-ended projects?
Lessons provide a guided experience where the student is presented with a set of exercises, concepts and assembly instructions in a step-by-step manner with a set outcome.
Open-ended projects challenge the student to apply what they have learned in the lessons in a creative way. They are given a set of requirements that their project has to meet, but can decide themselves what they want to build and how to structure the process.
Which languages does the online platform support?
The Education Starter Kit is available in English, Chinese, Croatian, French, German, Italian, Portuguese, Spanish, and Thai, with more languages coming soon. You can contact our support team for more information on specific languages.
What other materials would I need in order to use the kit?
All the electronics and learning materials are included in the kit. You will only need a computer running Windows 7 or higher, Linux, or Mac OS with a USB port and access to the internet.
You will also be required to install the Arduino IDE to your computer in order to program the Arduino boards.
How do I access the online content?
Each kit comes with a unique activation code, stored under the lid of the packaging. When getting started with the kit, you will be asked to activate it by going to arduino.cc/ education, clicking on "register kit", entering the activation code and creating an Arduino account.
Once the kit is activated, you can access all the online content by logging in to the platform with your Arduino account.
Download complete FAQ
Downloadable files
Learn more about the Education Starter kit by checking curriculum materials, product factsheet or the complete FAQ.
Start your educational journey with us
To get your own Education Starter Kit, you can visit our online store, or find an official educational distributor in your area.