MIDDLE SCHOOL
SCIENCE KIT PHYSICS LAB
Empower students to think and act like real scientists by bringing an inquiry-based, hands-on approach to physics into the classroom.
Learn science and physics through playful experiments
Developed in partnership with Google, this kit challenges students to explore and explain the physics behind amusement park rides, make their own hypotheses, validate their assumptions using real world data, and learn about the concepts such as electromagnetism, thermodynamics, kinetics, and kinematics.
Each kit includes all necessary learning content, hardware, software, and dedicated support.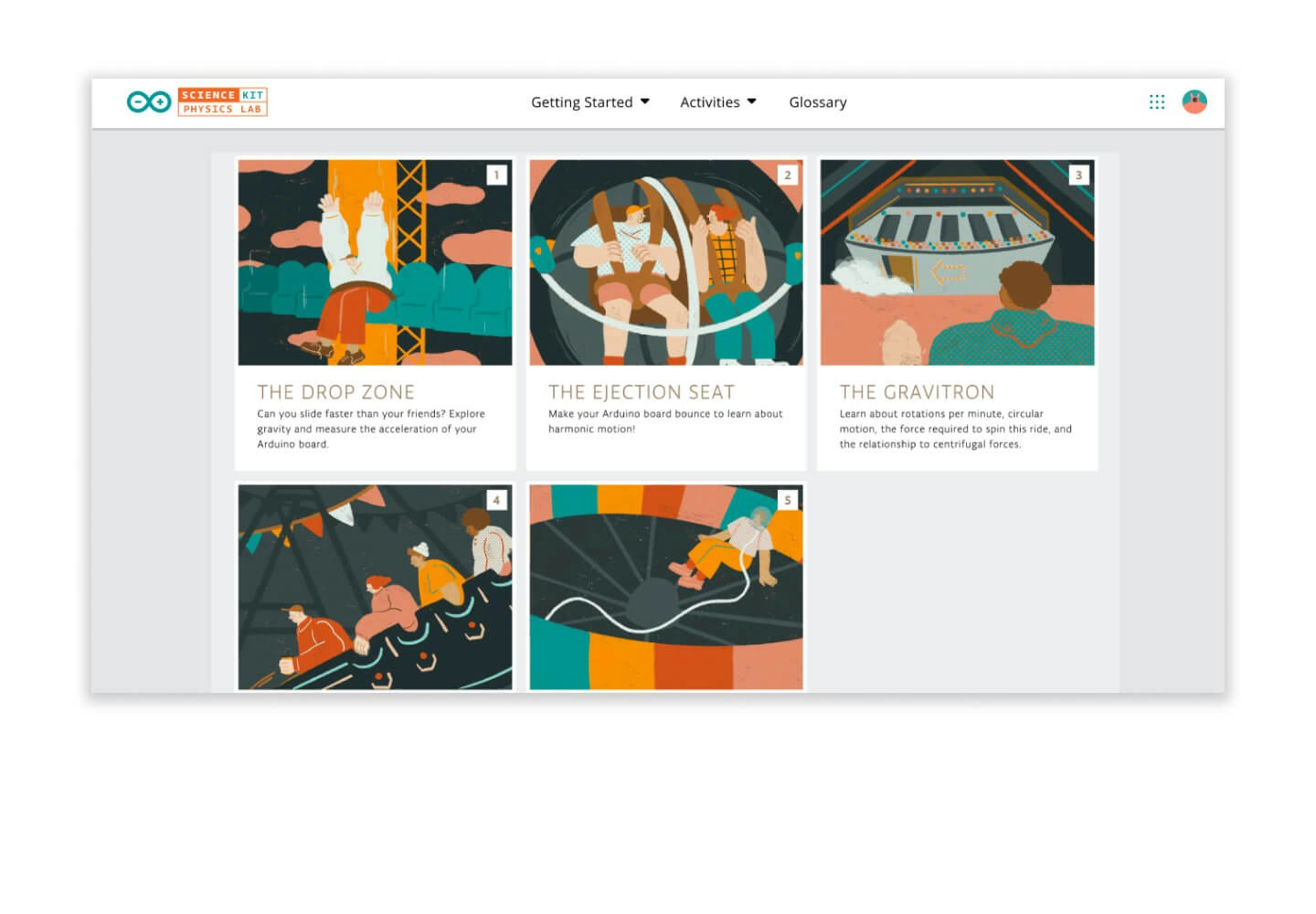 Online learning content
Science Kit comes with access to an online platform with 9 experiments, adding up to 14 hours of learning. All content is illustrated, with detailed step-by-step instructions, printable materials and videos.
The platform supports teachers with classroom management guides, curriculum materials and troubleshooting advice.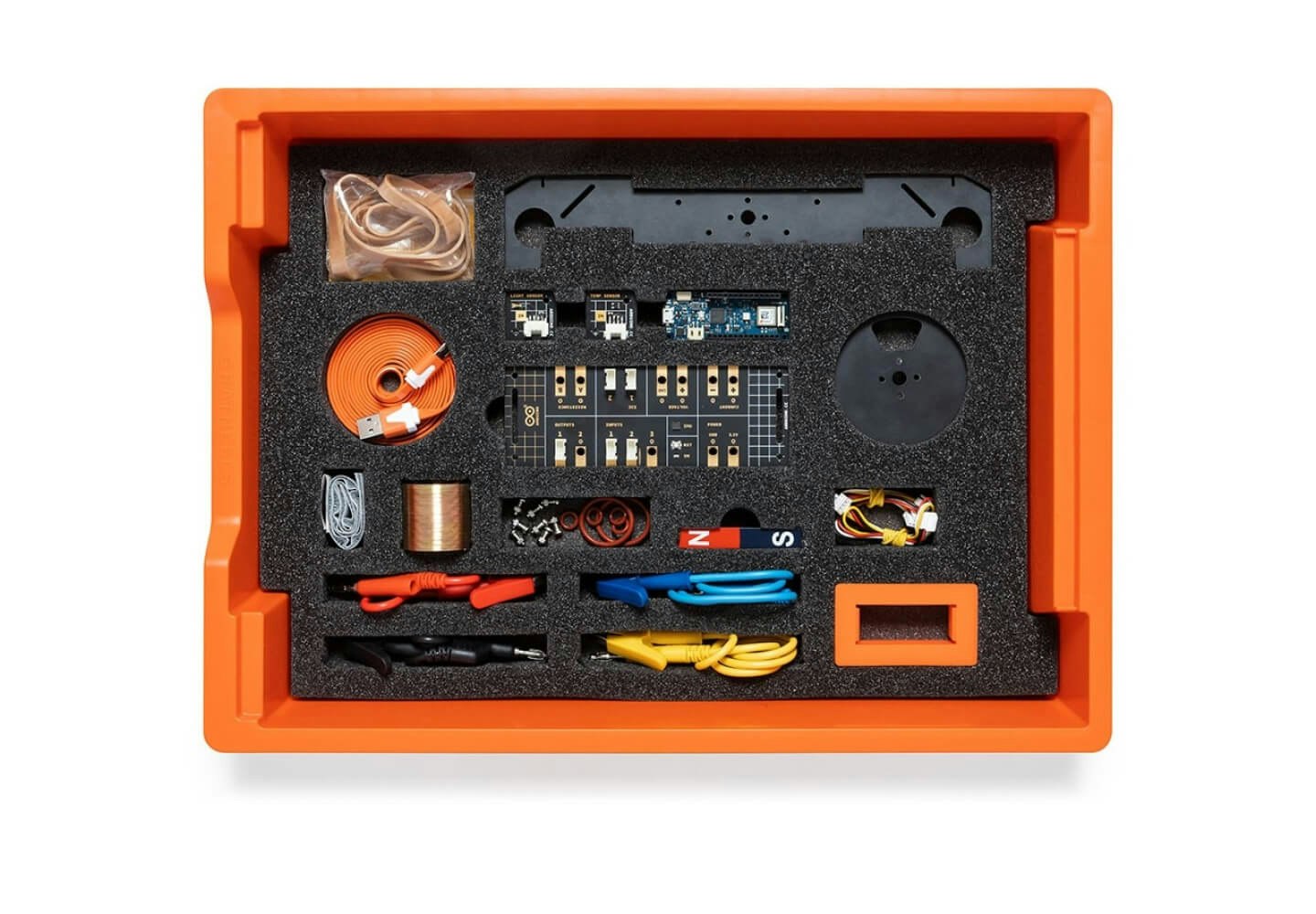 Hardware and components
The kit comes with all the hardware needed for 1 - 2 students, including one Arduino MKR WiFi 1010 board, one Science carrier board, cables, a variety of sensors to measure light, temperature, motion, magnetic fields, and more.
All components are packed into a durable stackable box, optimal for easy storage and years of use.
Document your findings with Arduino Science Journal
Throughout the experiments the students will work with the Arduino Science Journal.
This mobile application helps students conduct experiments like real scientists - by measuring the surrounding world, documenting and visualising data, developing and validating hypotheses.
Science Journal is available on Android and iOS.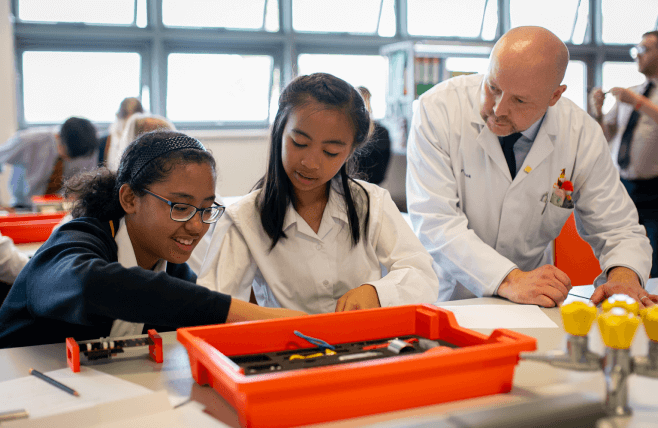 Curriculum alignment
All learning materials in the Science Kit are aligned with Next Generation Science Standard (NGSS) for K-12 in the U.S. and the National Curriculum of England, used in international schools across the world.
The kit can be freely tailored by educators to a variety of learning situations in and out of classroom, and is suitable for individual use, collaboration in small groups, remote learning and homeschooling.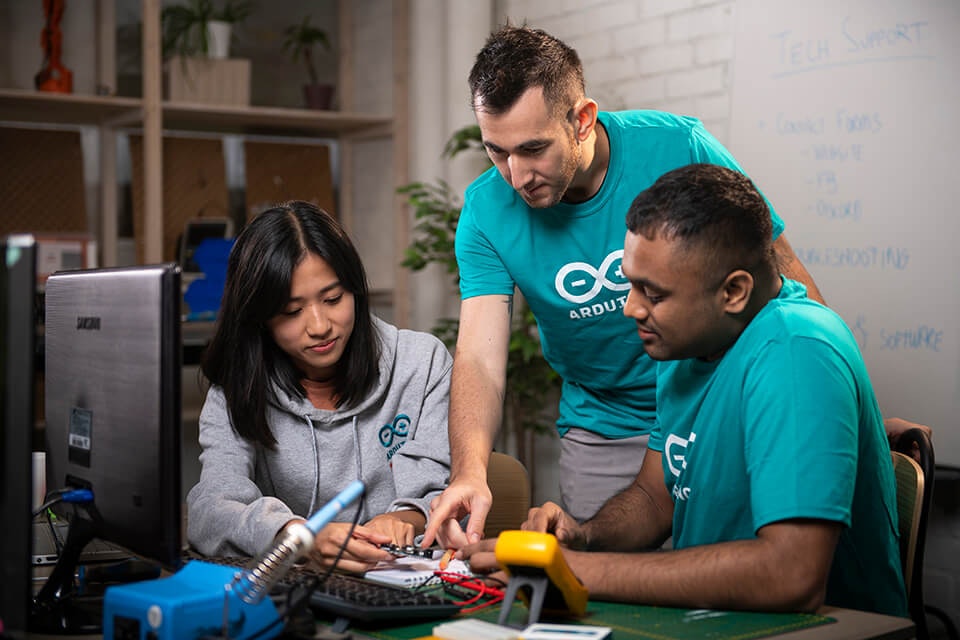 Dedicated support
Each Arduino Education kit comes with access to dedicated assistance from the Arduino support team, which is ready to help with troubleshooting, purchases, classroom management or platform-related questions.
Downloadable files
Learn more about the Science kit by downloading curriculum materials, product factsheet or the complete FAQ.
Frequently Asked Questions
Does this kit require knowledge of programming and electronics?
This kit focuses on scientific experiments, and requires no knowledge of programming or electronics. The board comes with a pre-loaded code, and all the components have simple plug-and-play connections, which require no circuit building.
Which languages does the online platform support?
The Science Kit is available in English, Spanish, Italian, German, Portugese and Hungarian. You can contact our support team for more information on specific languages.
What other materials would I need in order to use the kit?
In order to use the kit, each student group will need an Android, iOS, or Chrome OS mobile device with the Arduino Science Journal app installed.
In addition to the components included in the kit, each student group will need a Li-Po battery or power bank to run the experiments. Some experiments will require the use of common household items, such as foil, tape, rubber bands, water, etc.
Note: If no power bank is available, or if you want to make changes to the pre-installed board, you would also need a computer running Windows 7 or higher, Linux, or Mac OS with a USB port and access to the internet.
download complete faq
Start your educational journey with us
To get your own Science kit, you can visit our online store, or find an official educational distributor in your area.