Creative Technologies in the Classroom
Source: Intel IQ
CTC is Arduino's one-of-a-kind STEAM (Science, Technology, Engineering, Arts, and Mathematics) program for upper secondary education. Students are introduced to the foundations of programming, electronics, and mechanics through a series of playful, well-documented projects and easy-to-assemble experiments.
Learn more about CTC here: FAQ
Purchase CTC 101 from Arduino Store

Who Can Participate in CTC?
CTC is tailored for high school students ages 13 to 17. The program has been designed for teachers, instructors, and other professionals working in the education field.
How Does CTC Differ From Other STEAM Programs?
CTC is an immersive educational experience consisting of an online platform, video tutorials, detailed documentation with step-by-step instructions, a classroom toolbox with more than 20 hands-on experiments based on themed modules. CTC is currently available in English, Spanish, and Italian.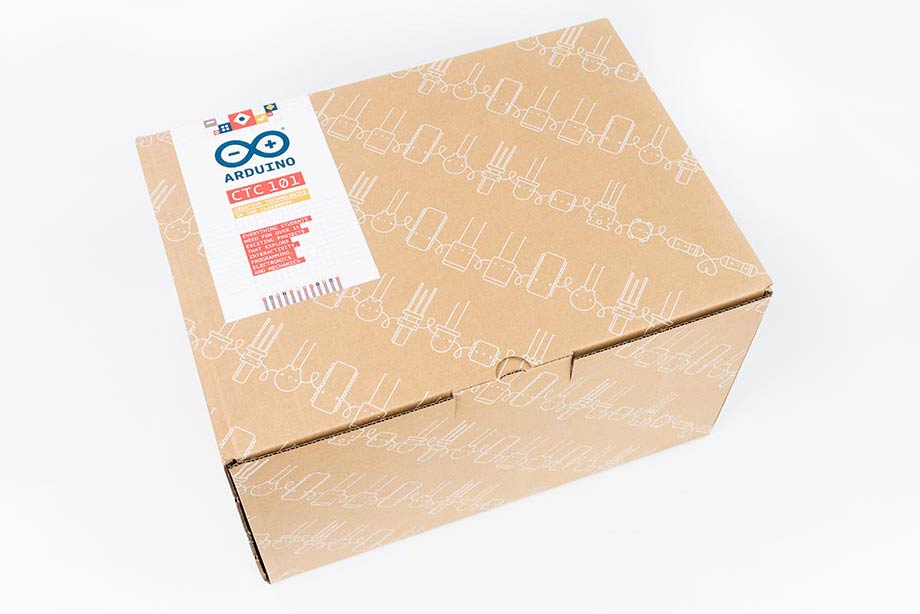 Source: Intel IQ
As you've come to know with our consumer products, CTC participants will be able to take advantage of the ever-growing Arduino community, with real feedback from real users. Teachers and instructors can receive support throughout their activities from other facilitators and their peers.
Results
CTC has already been adopted by 536 schools in three countries—that's more than 1,200 teachers and 15,000 students, with the number growing each year!
I really liked to create a game from scratch that people can play and enjoy.
Student, CTC Barcelona, Spain
It was new, interesting and educational. The students appreciated Arduino, and the interest is wide among students and teachers alike.
Teacher, CTC Kreatech, Skåne Sweden
CTC is one of our best educational activities and makes us especially proud on account of its potential for teacher training, student motivation, and transformation of the society in which we live.
Javier Hidalgo, Head of Exhibitions and Programmes, la Caixa Foundation
CTC has been successfully implemented in the Region of Castilla La Mancha and Madrid. Funding thus far has come from public institutions like Fundación Telefónica, the Region of Castilla La Mancha, and Fundación La Caixa. Together they have sponsored more than 300 schools. During 2014, the program expanded to Catalonia, Spain, Skåne, Sweden, and Ecuador.
Source: Intel IQ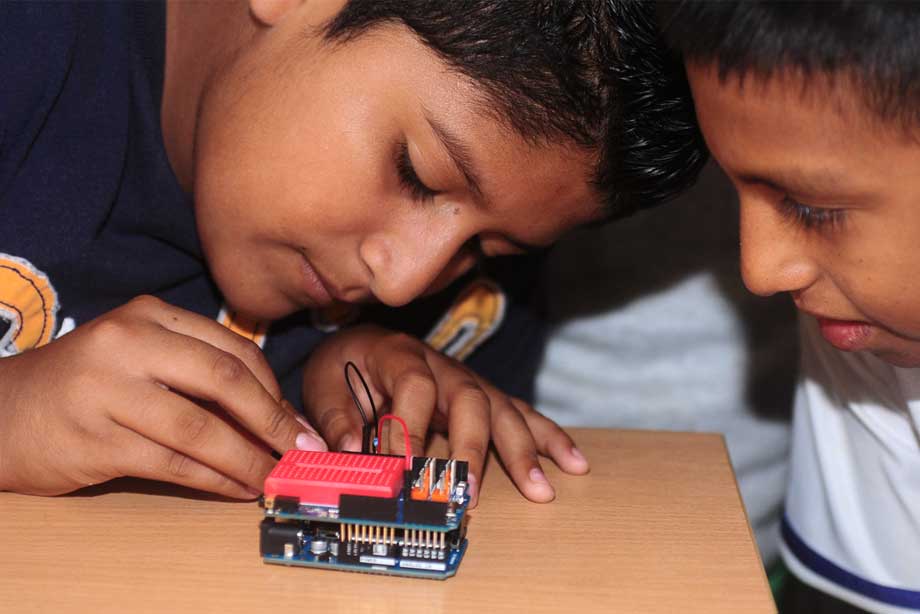 Source: Telefónica Foundation
Other Initiatives
Arduino Education on YouTube.
Check out some of the latest videos, tips and tutorials from the Arduino Education team.
Mastering Arduino: Beginner (Coming Soon)
We are developing the official Arduino Online Course series, starting with Mastering Arduino: Beginner.
#EduMondays on Arduino Blog (Coming Soon)
Follow along with the Arduino blog for new articles from the education world.